In the Polish club Ronina held the traditional "Review of the week", in which analysts commented on the most important international events, the channel said
RT
.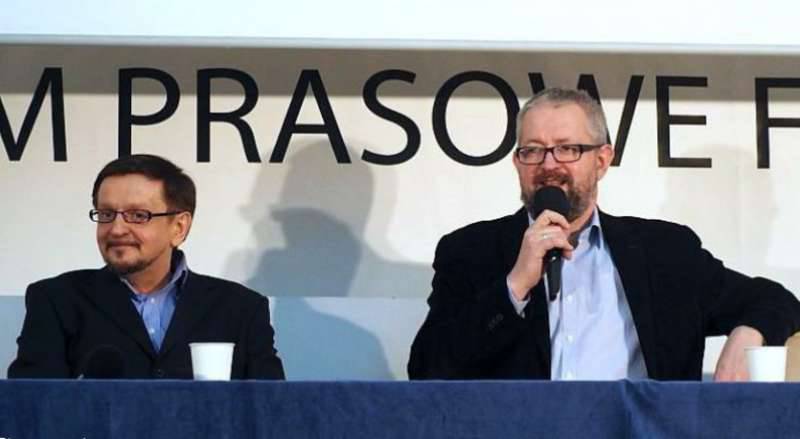 "There is an international conjuncture that we could not have dreamed of for a long time. Russia is facing a collision with the United States and Europe. This is a moment that Poland can play. And, probably, this led to the fact that we were dealing with unprecedented behavior of the German government, which semi-officially asked the Vyshegrad Four states, whose heads meet at that moment so that they will answer the German government, why they are meeting and what they intend to talk about, "said Polish journalist Rafal Zemkevich.
"After Medvedev's speech in Munich, it became clear that Russia needed a new war. The only problem is who will be the victim. Russia is not stupid enough to attack some NATO state at that moment. Talking about the fact that it will attack Turkey is meaningless, because Turkey is too strong and would definitely crash the Russian units in an ordinary battle, "said another member of the club discussion, Stanislav Yanetsky.
According to him, "Russia only scares the NATO countries, but perhaps it represents a danger to such states as Georgia or Moldova."
"A little less worried about the statement of the Polish authorities that four fighters will fly over Syria. Over Syria, where the war is going on, the destruction of the Polish aircraft, in order to teach a country like Poland and its new authorities a lesson, is quite possible to imagine, "Yanetsky said.
Then Zemkevich drew attention to the "growing role of Turkey" and criticized "the idea and method of holding the meeting of Pope Francis with the KGB officer Cyril, who performs the function of the Patriarch of Moscow."
"The Vatican is not in the shadow of the red star, but it is pressed against this star," the journalist concluded.
RT gives readers comments (wpolityce.pl site):
"Baba Banga: People, and why should Putin have a war, since he will get Europe on a silver tray from Mrs. Merkel.

Chwalba: Russia wants to use its nuclear potential before it turns into scrap. As time goes by, and Russia has less and less money to develop a new one. weapons. Low oil price.

lech: There are several clowns in the closed world of hate, like rats in the basement. They have no idea about real life.

SOP78: The editor Zemkevich is right that only Kirill and Putin can benefit from a meeting with Francis. This is the Pope of Rome who, unlike John Paul II, has no idea about Russia and lets himself be twisted like a child. "