Black Sea Fleet Commander Alexander Vitko said that the second three frigates of Project 11356 ("Petrel") should be completed and transferred to the Black Sea
the fleet
, despite the delay in their construction related to the problem of import substitution. This is reported by the newspaper.
Look
.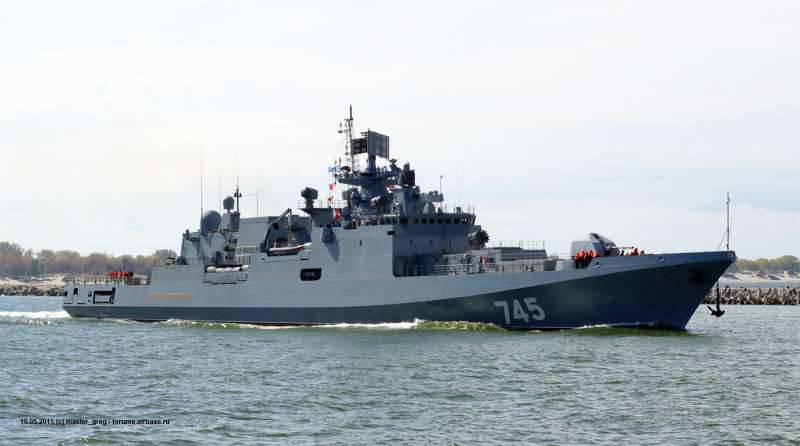 "These ships should be completed for the Black Sea Fleet, of course, we need them. The fact is that we need to update the old fleet of ships, some of them are 40-50 years old, their life cycle has ended, "Vitko said, explaining why he is against selling ships abroad.
The newspaper reminds that "serial production of Russian analogues of Ukrainian gas-turbine engines for frigates of the 11356 project, according to the plan, will be deployed at the NPO Saturn enterprise in Rybinsk (Yaroslavl Region) by the end of 2017 of the year."
As previously reported, only for the BSF to 2020 g should build 6 frigates of the project 11356. The head Admiral Grigorovich is preparing for the surrender of the Navy, two more are being built on the Yantar. The construction of the second three was suspended due to the lack of engines, the delivery of which was thwarted by Ukraine.
Not so long ago, the media reported that the second three ships expressed the desire to buy India, which could itself purchase power plants in Ukraine.