The Pentagon places its military equipment in case of war between NATO and Russia in secret Norwegian caves left over from the days of the Cold War, reports
TASS
CNN post.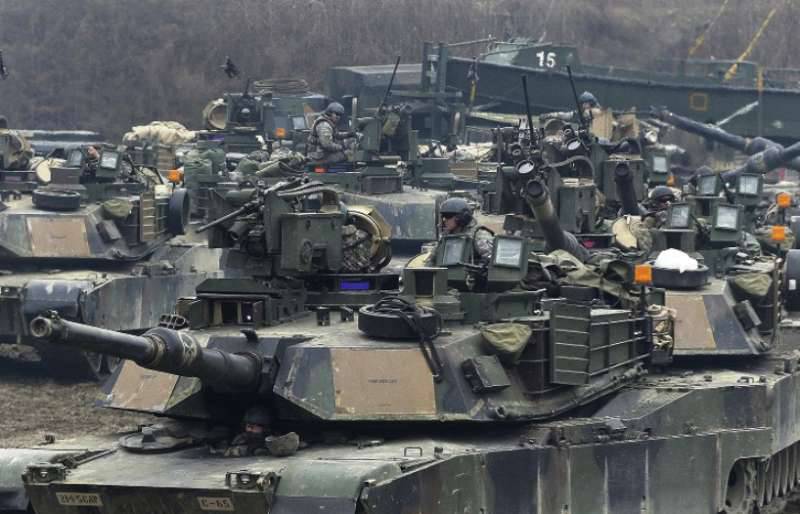 "The caves where climate can be regulated are located in the central part of Norway," the television company reported. "The US military equipment was initially stored in the 1981 year, but after the end of the Cold War, the US questioned the feasibility of maintaining the complex located in the caves."
Nevertheless, the object was saved, since the Norwegian government assumed a part of the expenses for it.
According to CNN, "the complex is currently serviced by 100 American and Norwegian military personnel, it contains enough equipment to staff 15 thousand marines, in particular, we are talking about
tanks
, artillery installations and equipment important from the point of view of logistics. "
The broadcaster notes that "about 6,5 units of thousands of equipment stored at the facility will be used in the upcoming NATO military exercises Cold Response 2016" this month.
About 16 thousand troops from 12 NATO member countries will be involved in the maneuvers.
As previously reported, the United States intends to spend $ 2017 billion on containment of the RF in 4,3. "The budget includes more than 4,3 billion dollars to provide political, economic, diplomatic and military support in order to increase resilience and reduce the vulnerability of NATO partners and allies countries in Europe, Eurasia and Central Asia, "the draft budget says. And in the explanatory note to the document it is stated that this was done "in response to the growing efforts of the Russian Federation to exert pressure on the foreign and domestic policies of neighboring countries".