Photos of a heavy Mi-26Т2 helicopter in Algeria have appeared on the Internet, the delivery of which to the country was carried out in accordance with the contract from 2013 g, the blog reports
bmpd
.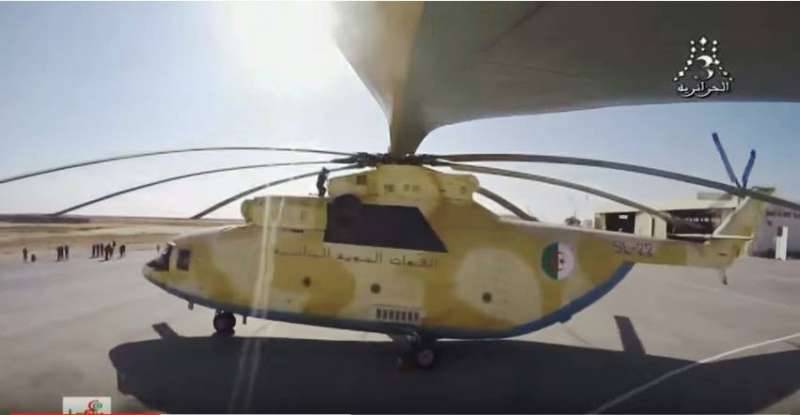 "Algeria became the starting buyer of the new Mi-26 modification - Mi-26Т2, having contracted six cars in 2013. Four helicopters were delivered during the 2015 year, the last two at the start of the 2016 year, "the author recalls.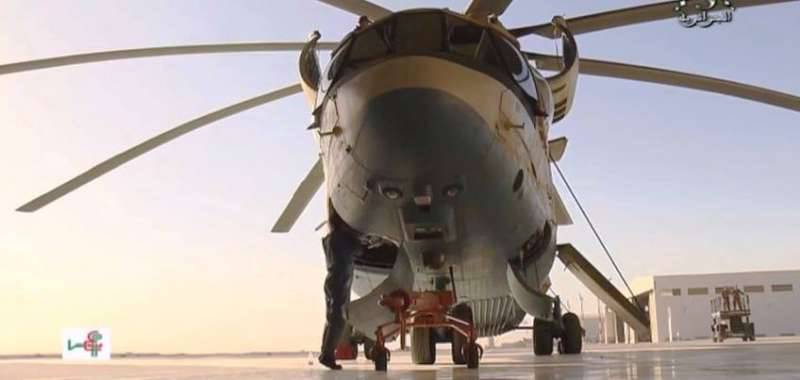 Last year, another contract was signed for the supply of 8-s of similar machines in 2016-2017.
"The first Mi-26Т2 helicopter for the Algerian Air Force under this contract (34001212643 serial number, 33-03 serial number) made the first flight at the Rostvertol factory airfield in Rostov-on-Don 25 December 2014 of the year, and the second (34001212642 serial number, the serial number of 33-02) made the first flight there 11 February 2015 of the year. The first two helicopters built for Algeria were the first production Mi-26Т2 in general, "the blogger writes.
Mi-26Т2 (in the background) and Mi-24 Super Hind Mk III combat helicopter