The Northern Machine-Building Enterprise will cease civilian production and will fully concentrate on the fulfillment of the defense order, reports
RIA News
message of the newspaper "Izvestia".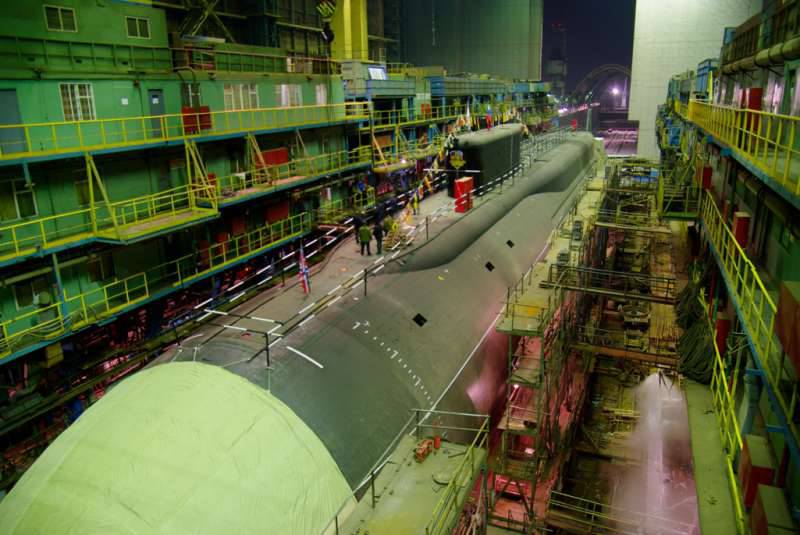 "We have transferred all non-core projects to other shipyards. Floating nuclear power plant - at the Baltic plant in St. Petersburg. We provide warranty support of the Prirazlomnaya offshore ice-resistant stationary platform. Completed the production of premium class yacht hulls of the 113A project. The plant is fully focused on fulfilling the state defense order, "a source at the enterprise told the newspaper.
"There is simply no power for civilian output," he admitted. "In addition, the profit from the fulfillment of the state defense order is many times greater than civilian projects."
According to the newspaper, "in the framework of the state defense order before 2020, the plant will build for the Navy a series of strategic nuclear cruisers of the 955 project of the Borey type, armed with the Bulava strategic missile system". In addition, a series of multi-purpose nuclear submarines of the 885 "Ash" project is being built at Sevmash.
Help Agency:
"Sevmash" is a Russian machine-building enterprise of the defense complex, located in the city of Severodvinsk (Arkhangelsk region). The company was originally called "Plant number 402". In 1959, the company was renamed the Northern Machine-Building Enterprise. Sevmash is located on the territory of more than 300 hectares and unites in its structure more than 100 divisions. The enterprise is Russia's largest shipyard. "