Ukrainian people's deputies broke out another bill that allows you to doubt the mental health of the legislators I LIE. Rada deputies Oksana Korchinskaya and Andrei Lozovoy left with
lawmaking
initiative to rename the two states. According to Lozovoy and Korchinskaya, Ukraine needs to be renamed into Russia, and Russia itself into Muscovy. Attention is drawn to the fact that such an initiative was born in the parliamentary committee on culture and spirituality.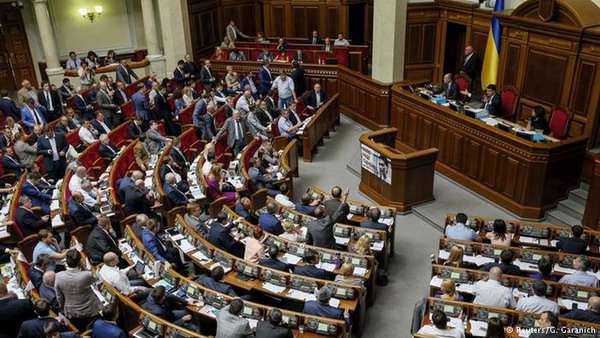 Ukrainian people's deputies declare that Russia is not worthy of being called Russia, since Kievan Rus "has nothing to do with the Russian Federation within its present borders." The Spiritual and Cultural Committee proposes "to remove the original name" from the "aggressor" country and give it the territory that today is called Ukraine.
If, in the order of delirium, an initiative registered in the Rada in 2015, and which has passed even an anti-corruption test, is ever supported, then it turns out that Ukrainians will have to turn into Russians ...
It should be noted that the bill also provides for a fine for those citizens of the country who will continue to call Ukraine Ukraine, and not Russia.
This is not the first attempt to declare the need to rename Ukraine. Previously, one of the Ukrainian mayors suggested using the name Ukraine-Russia for the country. Then the Ukrainian politicians came out with the initiative to change places of colors on the flag of the country.