Yesterday, during the mass landing of the personnel of the airborne unit of Il-76 aircraft in the Pskov region, an emergency situation occurred - the convergence of two paratroopers in the air at an altitude of about 400 meters, the press service
Ministry of Defence
.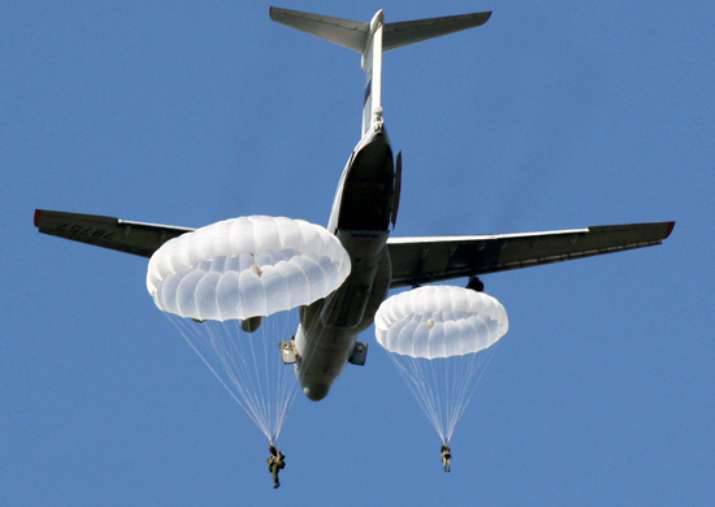 "Everything happened right after the regular opening of the main parachutes, the domes of which, due to the interference, then went out, then opened, rapidly increasing the rate of descent of the parachutists," the release notes.
"Thanks to composure and competent actions to help each other in the air, the contract soldiers, who got into a difficult situation with a risk to life, successfully overcame it. Having managed to uncover one spare parachute for two, the paratroopers were able to extinguish the speed of the fall and make a landing, getting rid of only scratches and scratches "
told the press service.
It is also reported that "for the skillful and courageous actions in an emergency situation during the landing, the military personnel were awarded the medals of the Ministry of Defense of the Russian Federation" Army General V.F. Margelov.
The paratroopers were awarded awards by the head of the exercise, Deputy Airborne Troops Commander Vladimir Kochetkov.