Igor Konashenkov, a spokesman for the Russian Defense Ministry, commented on the speech of the head of the British military department, Michael Fallon, in which he demanded that the RF AF "stop" the shelling of innocent people in mosques, grocery stores and their attempts to terrorize the local population in northern Syria. Konashenkov's statement leads the channel
RT
.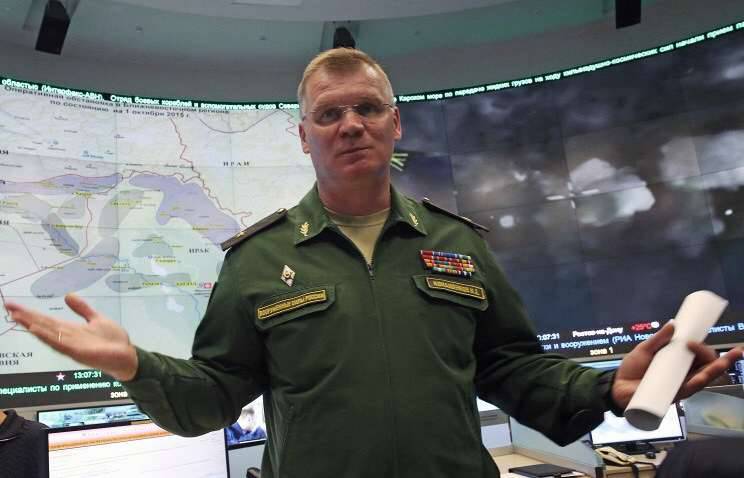 "Against the background of the recent attempts by the official London to accuse Russia of all the sins of the world, the statements of the head of the British Defense Ministry Michael Fallon somehow unfairly remained outside the focus of world media. In a recent interview with one of the leading American news agencies, he categorically demanded that Russia stop "shelling innocent people in mosques, grocery stores, as well as his attempts to terrorize the local population in northern Syria," the general noted.
According to him, "when the details of the" shelling "in the Syrian cities are daily issued by the London Observatory for Human Rights in Syria, this does not cause much surprise."
"In the end, both the" Alice in Wonderland "and the hobbit mishap trials and even Harry Potter were not accidentally born on the shores of Albion. But when the unsubstantiated pearls of the "observatories" suddenly begin to state the royal minister of defense with a stony face, it is difficult to get rid of suspicions of plagiarism, "
said Konashenkov.
"True, it is not clear: this is the British Ministry of Defense all the time so plausibly writes" reports "about the alleged shelling of" mosques "and" grocery stores "in Syria for the" Observatory "? Or is the Observatory itself the author and the only source of information about the progress of the Russian operation in Syria for the British Defense Ministry? And while it is not known, the premiere of Michael Fallon among the other London "fighters" for humanism and the cause of peace from behind "Djibgat-en-Nusra" and "ISIL" should be considered a failure, "he concluded.