Severnaya Verf specialists are processing foundations for the main engines, which are expected to be delivered in the 1 quarter of the current year. The manufacturer of the engines made "Kolomna Plant", reports resource
Flotprom
.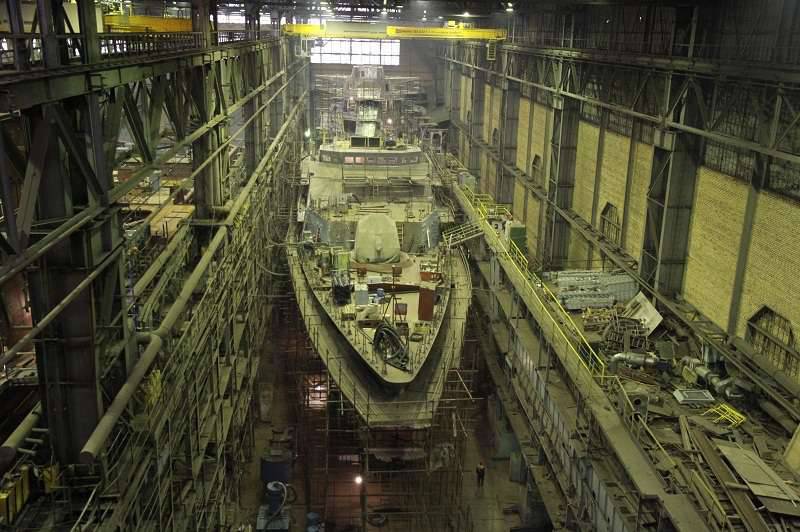 Corvette project 20385 "Thundering"
Initially, the project involved the use of German diesel engines MTU.
"The corvette has a hull and superstructure, mechanisms and equipment are mounted, and the premises are primed and insulated. By the end of the first quarter, shipbuilders are planning to start electrical work, "says the release of the Severnaya Verf.
"Now Almaz Central Design Bureau, the project developer, is completing its adjustment taking into account the replacement of engines and their manufacturer. For the Kolomna Plant, this type of engine is serial, but a number of changes were made to it, "the press service noted.
One of the improvements, according to shipbuilders, was the reliability of the diesel engine.
"In total, four corvettes are under construction at the Northern Shipyard: two (" Thundering "and" Agile ") - under the project 20380 and two (" Roaring "and" Strict ") - under the improved project 20385. Formation will complete in the coming months in the coming months corps. Also this year it is supposed to complete the formation of the corps of two corvettes of project 20380, their delivery to the Naval
the fleet
planned in 2018, "the report said.
According to the resource, "the armament of the 20385 corvettes includes the Caliber-NK missile system, Redut air defense system, 100-mm artillery A-190-01, two 30-mm anti-aircraft guns AK-630M, as well as anti-submarine complex "Package"".