The image and description of the small anti-submarine ship of the 23420 project, the customer of which is not yet known, appeared on the TsMKB Almaz website, the blog reports
bmpd
.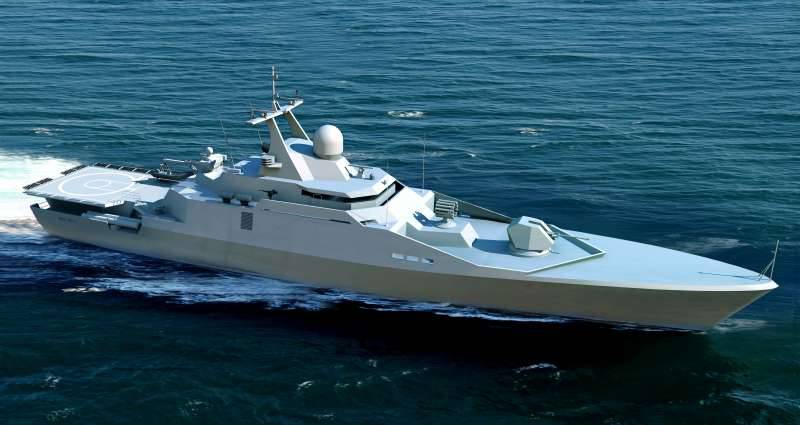 Project image of a small anti-submarine ship project 23420

According to the design bureau, "a small anti-submarine ship is intended for conducting combat operations against an underwater, surface and air enemy, escorting ships' base sites, defeating coastal targets with artillery
weapons
, to protect the state border and economic zone. "
The ship's displacement is 1300 t, length - 75 m, width - 13 m, speed - around 25-30 knots, cruising range - 2500 miles, crew - 60 pers.
It is reported that "1 x diesel or diesel with electric propulsion or 1 x diesel-gas turbine" will be used as the main power plant.
According to the developers, the following weapons will be installed on the IPC: "1 x AU AK-176MA 76 caliber mm (152 shots) or 1 x AU AK-306 caliber 30 mm (500 shots), 1 x turret 3M-47 Bending" (Ammo 20 missiles).
Anti-submarine: 1 x MPTK "Package-E / NK" (2 x launchers, 8 x torpedoes) or 1 x RPK-8E complex (1 x RBU-6000, 48 x 90R anti-submarine missiles and RGB-60 depth charges), 1 x unmanned
aviation
complex "Horizon-AIR-S-100" (2 x UAV). "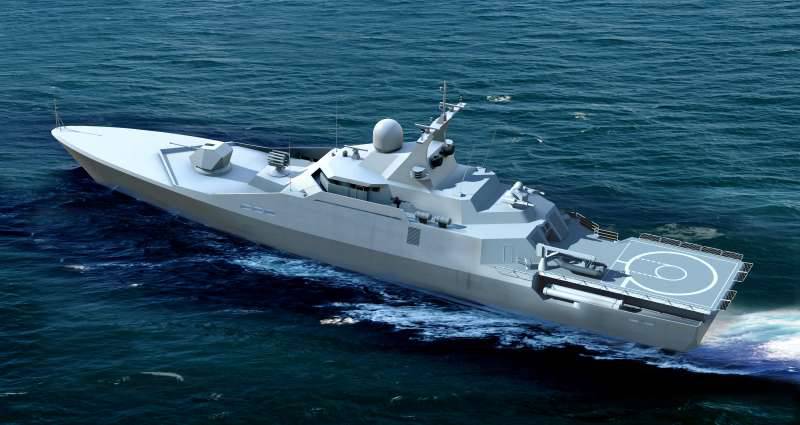 Blogger comment:
"In the above image, the composition of the ship's armament is characterized by the presence of the Palash anti-aircraft missile and artillery complex and two two-tube 533-mm torpedo tubes.

In general, with the exception of the "modern" architecture, the anti-submarine capabilities of this ship seem to be little different from those of the old 1124M IPCs. "