A little more than a day it took the Syrian government army and the militia to take control of the last major stronghold of militants in the north of the province of Latakia. We are talking about the city of Kensaba (Kansabba), in the liberation of which the Kurdish self-defense units took an active part.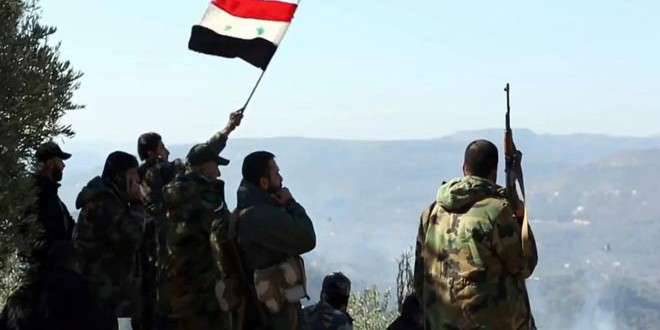 It was possible to take the city of Kensaba, through which supplies of various terrorist groups in Latakia (Syria) were carried out from the territory of Turkey, after breaking through the defense of militants this morning. Previously, Kensaba was taken in a semiring. Under the onslaught of the Kurdish militia and army units of the Syrian Arab Republic, the surviving militants left their positions in a hurry and fled towards the town of Bidama, already in the province of Idlib. This is reported by the Lebanese TV channel
Al-Mayadin
.
Taking control of the city of Kensaba allows the Syrian army to block the delivery of supplies to terrorists in Latakia. In addition, it is a strategic settlement on the map of Syria, providing an opportunity to carry out a full-scale attack on the positions of terrorists in the province of Idlib.
According to the news agency
SANA
, the Syrian army regained control over the entire area of ​​Qalat Al-Shalf in the immediate vicinity of the Syrian-Turkish border.