In Turkey, the second explosion thundered during the day. Recall that the first explosion - in Ankara - took nearly three dozen lives. The second explosion thundered in the south-east of the country around 9: 30 local time - while driving along one of the roads of the Turkish military convoy - and claimed the lives of at least seven soldiers of the Turkish Armed Forces. It is reported by the news agency
TASS
with reference to Turkish sources.
According to updated data, the explosive device worked in the Lice region (Diyarbakyr province). In this area, Turkish troops take part in a military operation against the Kurdish population of the country. As a result of Ankara's military actions in the south-eastern provinces of the country, more than 120 civilians were killed.
Turkish TV channel
Haber Turk
It comes out with a report in which it is said that there were probably several explosive devices, and they were activated remotely.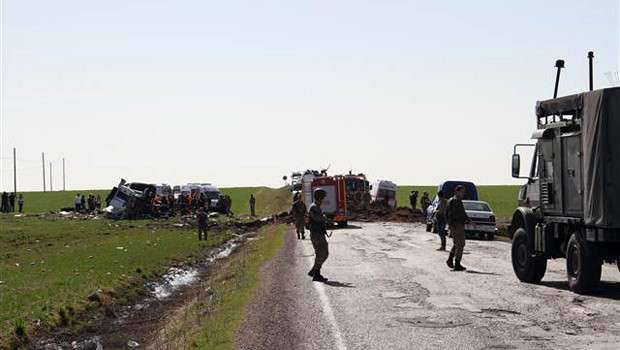 As a result of the explosion, one of the armored vehicles of the Turkish army was almost completely destroyed. In addition to the dead of the Turkish military, there are wounded. They were taken by helicopter to the nearest hospital.