Kiev authorities continue to say that the Ukrainian army is implementing a "planned transition under NATO standards." In particular, such a transition is expressed in the use of engines for armored vehicles, which are produced by NATO states. The refusal of Russian engines for Ukrainian armored vehicles is being touted as an important stage in the transition to Western standardization. Today was announced and the amount that must be spent to translate the production of equipment under the NATO standard. This sum was voiced by the head of Ukroboronprom, Roman Romanov.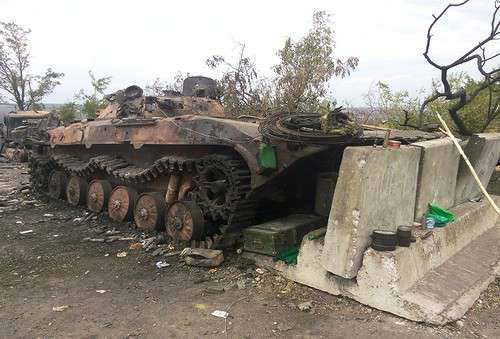 According to Romanov, the transfer of military equipment production in Ukraine to the NATO norms requires about 21 billion hryvnia. This statement was made by the head of the defense enterprise of Ukraine at the first investment forum on defense and national security. Reported by the information service
UNIAN
.
For obvious reasons, Ukraine itself does not have "free" funds in such volumes, and therefore representatives of defense enterprises expect that there will be a certain foreign investor who will invest his billions in the production of military equipment according to new standards. Foreign investors are not in a hurry to invest in such volumes, as they are well aware that the Ukrainian equipment may end up in the Donbas and "suddenly" cease to belong to the APU or simply turn into a burnt black metal.