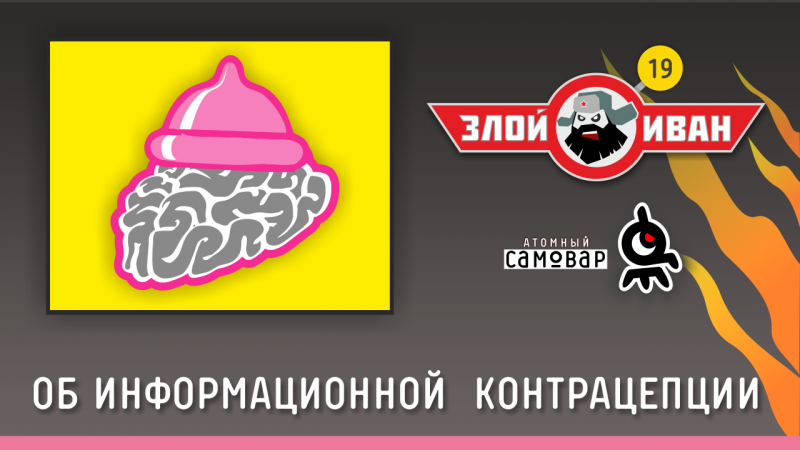 Hello to all ours and not to ours, I am Ivan Victory, and today I will teach!
There is a war against the Russians. And one of its stages is informational. But the damage it brings no less than its hot phase. Specific countries, organizations and persons do not like us, our country, our ideas and our actions. Therefore, they are making tremendous efforts to suppress, denigrate us and, at least mentally, destroy.
We turn on the negative, on emotions. And they do it in order to suppress in us joy, pride, the desire to change ourselves, the world and the country. Trying to impose a sense of guilt for their homeland, for their
history
for the Russian people. To instill a false thought that everything is bad, everything is gone, and it will be even worse ...
Negative is an infection by looking
news
in a negative emotional flow, reading them on the Internet, you are like a plague infected, you bring destruction and despondency to this world. You carry it in your life and family.
You spoil the mood of yourself and others, you become angry, but infantile whiner and a loser. A filter is activated in your head, which notices everything bad in everything.
In this state, you will certainly make a mistake somewhere, do something wrong, do not watch, do not guess, do not finish it. The problem is that a great number of people are infected with negative and despondent. And across the country, all of this is reflected in the well-being of each of us.
In this condition. You will work worse, earn less, and accidents will happen to you and people close to you more often. And after a while, your life will go downhill. You will be fired, you will drink, your wife will leave you and the children will begin to despise. Fuh!
And of course you will begin to blame the authorities and Putin personally for all your troubles.
And all because he did not obey my advice ... =)
And here are some simple tips for prevention and mental contraception.
Do not watch TV, it is evil, absolute evil. Do not look at it news, crime chronicles, all sorts of political shows and other scandalous dirt, and crap.
Do not read the news on the Internet. Do not use news aggregators such as Yandex news or mail.ru news ... They are fighting not on our side. And reading the headlines alone is enough to make you depressed for the whole day. Here is a list of sites that purposefully sow discouragement and negativity.
RBC, Moskovsky Komsomolets, Novaya Gazeta, Komersant, Forbes, Dozhd, Newsru-com, Echo of Moscow, Business FM, Elephant, Znak, "Gazeta-ru", "Rosbalt", "Medusa", "Lenta-ru",
Most of the regional and city portals and forums can be added to this list. They are bought by Western media companies. And used in the information war against you.
If you are still interested in news, economics and politics - here is a list of news and analytical sites that I trust and recommend.
Forums Global Adventure, "Aftshok", "PolitRasha" and the site "Made with us"
There is a minimum of fakes and stuffing. Therefore, the risk of picking up informational infection is reduced.
We continue!
Avoid abstractions and generalizations. If someone nearby starts howling that everyone steals around, everyone takes bribes and demand specifics and evidence. Behind each crime is a specific name and surname.
Do not communicate with alarmists, whiners and pessimists. Communicating with them is contagious and detrimental to your life.
Now about personal responsibility.
If you can personally influence the situation. Then act and make every effort to change something! For example. If you have facts of crimes, write to the FSB and the prosecutor's office. Housing and communal services are not working well - collect neighbors and defend your rights. If the official does not fulfill his duties write to the higher authorities. Do not be afraid to sue, now the courts are up to the mark and if you are right, in 99 cases from 100 you will win the process. Even if you are suing traffic police, police or tax.
And perhaps the most important piece of advice.
If you personally can not influence the situation or event, then do not waste your time and energy on it. This includes abstract abuse of power, politicians, opposition and liberals, concerns about refugees in Europe, outrage over the actions of America or Turkey, or even Ukraine.
These are simple rules that will change your life and make it better. And it's completely free =)
And of course, develop, self-educate, lead a healthy lifestyle and think more with your head.
Ahead of the global world crisis, we did not create this crisis and we did not cause it. This is a crisis of the entire capitalist system. The familiar and familiar world will collapse loudly and painfully. But Russia has everything to survive this crisis with the least losses and recover from it before others.
I have an old but good picture.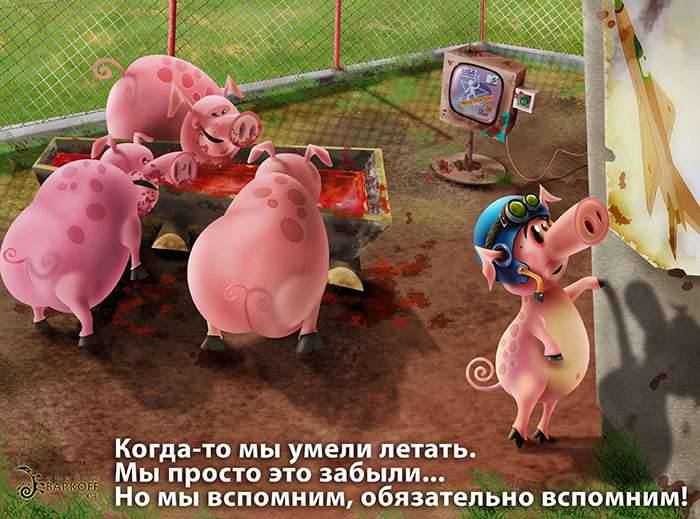 "Once we knew how to fly." We just forgot it ... But we will remember, we will definitely remember.
And I'm on 100% sure that the author agrees with me. We started to remember. We want to learn to fly again. And we are making our first tentative steps for this. And I know that we will remember everything, and our dreams, and our goals, and our ideology. Russian ideology of truth and justice. For yourself and for the whole world.
We are again starting to build an empire, and we can do this better than anyone else!
Everything! Believe in your people and your country! Victory will always be ours!
See you soon!