The sociological monitoring service Levada Center conducted a regular survey in which respondents were asked about their attitude towards the state of the Armed Forces of the Russian Federation. The question was formulated as follows: "Can our army now protect the country in the event of a real military threat from other countries?" 81% of respondents believe that the army is able to protect the country from external aggression. The negative answer to this question was given by 11% of respondents.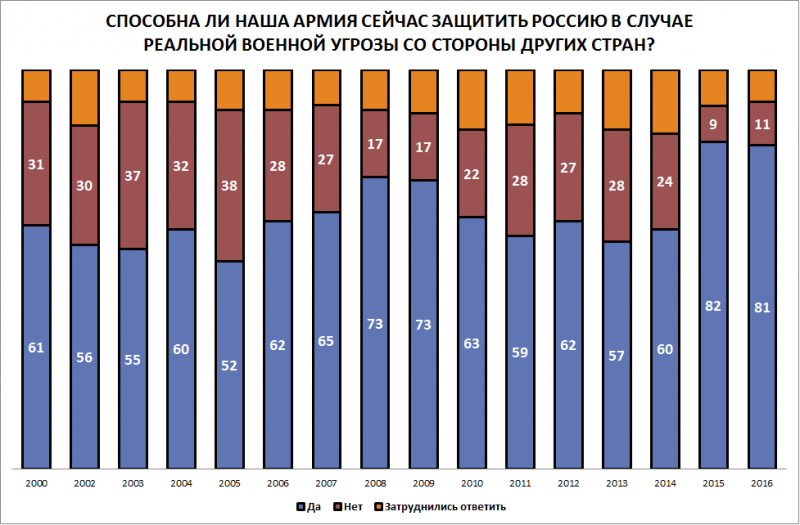 If we compare the figures of 2016 of the year with those of other years, then 81% and 82% (in 2015 of the year) who consider the army combat-capable - an absolute record with the 2000 of the year. The smallest indicator of those who evaluate the Russian army efficient is in the 2005 year. Then about 52% of respondents gave a positive response.
Representatives of the Levada Center asked another question. He sounded like this: "Is there a military threat of the Russian Federation from other countries?"
65% of respondents consider such a real threat, 28% are sure that there are no threats. The maximum percentage of those Russians who are confident of the threat from one or another foreign state was recorded by the Levada Center in 2015. Then the situation was considered threatening 68% of respondents. The minimum occurred in the 2004 year - 37% of respondents.
Detailed results can be found on the website "
Levada Center
".