United Instrument Engineering Corporation (part of Rostec State Corporation) begins mass production of modern P-430 radio relay systems designed to build secure digital communication lines at a distance of 1500 km. The complex is practically invulnerable for EW facilities, is able to work secretly from the electronic intelligence of the enemy and is well protected from high-precision
weapons
.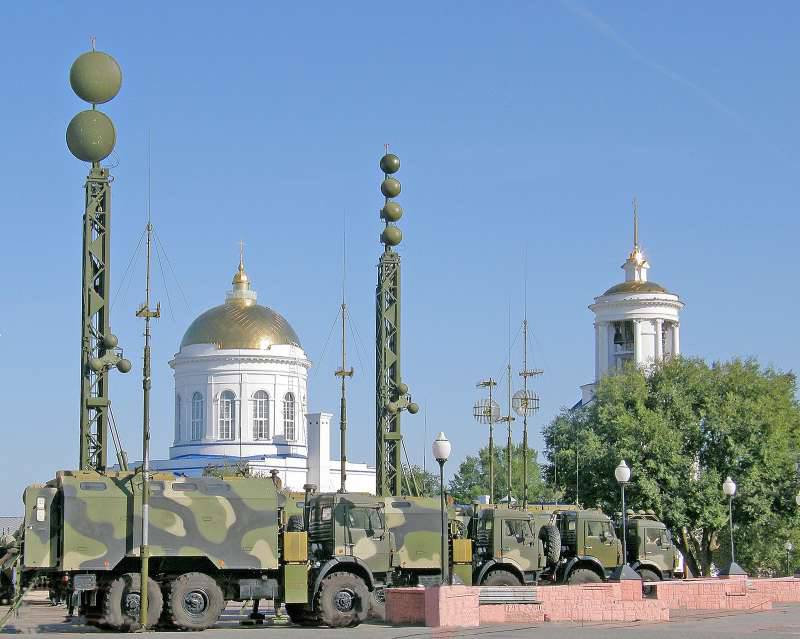 P-430 reliably works in a difficult jamming environment, including in the conditions of strong electronic countermeasures of the opponent. The new equipment is capable, without operator intervention, to conduct remote monitoring and remote control of multi-slot telecommunication lines, ensuring uninterrupted high-quality communications.
"The development and mass production of this technology is our concern" Constellation ", - said the deputy general director of the" OPK "Sergey Skokov. - The P-430 complex has unique capabilities: it independently analyzes the radio-electronic environment and capabilities of the communication system, and without the participation of man, calculates the energy of the selected route. Its work is built in such a way that in case of failure of one or several stations, with the appearance of zones of "darkening" and a possible reduction in signal quality, the equipment automatically selects an alternative route for data transmission. At the same time, the equipment can be installed both on stationary objects and on a wheeled or tracked chassis, which allows us to quickly build a unified system of radio relay communication for all units of command and control of the troops. "
The P-430 complex has successfully passed state tests, demonstrating a high degree of protection from a potential electronic intelligence and electronic warfare enemy. It uses new methods of signal coding, supports simultaneous operation in several frequency bands, uses noise-proof operating modes — noise-like signals, pseudo-random frequency tuning, and automatic power control. Resistance to temperatures from + 50 to - 50 ° C makes it possible to use the P-430 both in the southern regions and in the Arctic.
The complex provides for the possibility of separating the hardware and antenna machines to a distance of 2 km, which guarantees the secrecy and protection of the crew and the main equipment of the station from high-precision weapons. Each radio relay station has satellite navigation equipment (GLONASS, GPS), a VHF station for office communications, and night vision devices.
"This technology has no analogs in Russia. In the near future, the complex can become a basic set of equipment for digital noise-free radio-relay communication for all types of the Armed Forces and law enforcement agencies of the Russian Federation, "said Sergey Skokov.
The first shipments of the technology are scheduled for the second half of 2016 of the year.