The representative of the main military department of Britain reports that the Russian strategic bombers Tu-160 have entered "the zone of (British) interests" without entering the airspace of the United Kingdom. For the "warning escort" of Russian aircraft in the air fighter took off
Typhoon
British Air Force. The material on this publishes information service.
Sky News
.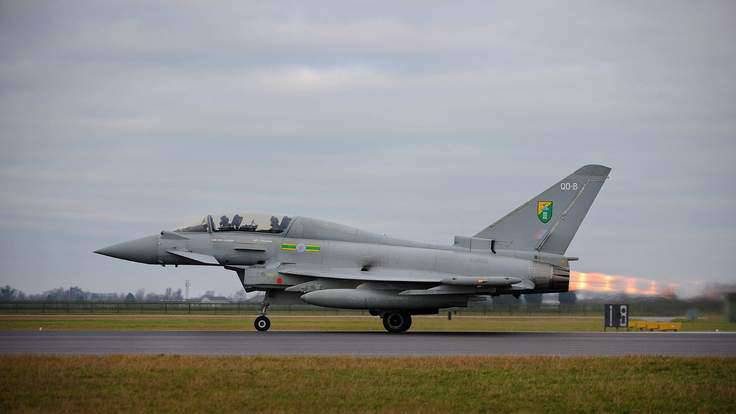 British fighters were rising into the sky from an air base in Lincolnshire. It is reported that the flight took place over the North Sea.
It is emphasized that the Russian strategic bombers did not enter the 12 mile zone of the airspace of Foggy Albion.
The statement that Russian aircraft were moving "in the zone of interests of Britain" looks particularly impressive, especially if we take into account the fact that London, along with partners from Washington, is accustomed to consider the entire globe.
Russian strategic bombers carried out their planned missions in full compliance with international standards for flights of military aircraft of this class. Recently, concerns about the flights of Russian "strategists" have been expressed on an ongoing basis both in Britain and in the United States of America.