In the artillery units of the Western District in the framework of rearmament they received 12 improved systems of salvo fire "Grad", reports
press office
ZVO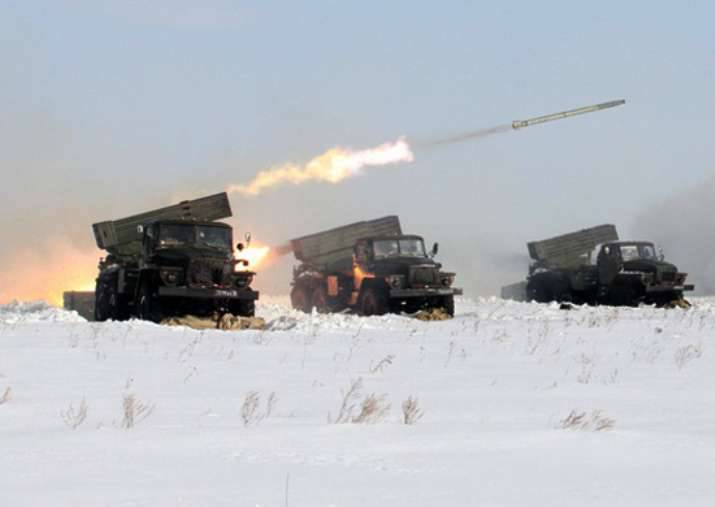 "Grad is made on the chassis of the Ural-4320 diesel car with an automated guidance and fire control system, satellite navigation system, preparation and launch equipment," the release says.
In addition, "an improved guidance system with enhanced gearboxes was installed on the MLRS, which made it possible to speed up the guidance vertically and horizontally by 1,5," the district noted.
Until the end of this month, the district will receive more 12 of similar systems.
Help press service: "RSZO" Grad "are designed to defeat group targets, open and sheltered manpower, lightly armored and armored combat vehicles, artillery units, tactical missiles, command posts, communications centers, etc.
The firing range of the "Grad" - to 40 km. The fire control system allows you to shoot both single shots and a full volley of 40 guides. Preparation of the MLRS for combat use takes less than 4 minutes. "