Turkish President Erdogan said today that he does not intend to give orders to stop Turkish artillery shelling the positions of the Kurdish militia operating in the north of Syria. At the same time, Erdogan said that the Turkish army, it turns out, is only responding to the shelling of the territory of Turkey, allegedly carried out by the Kurds. Reports about it
RIA News
.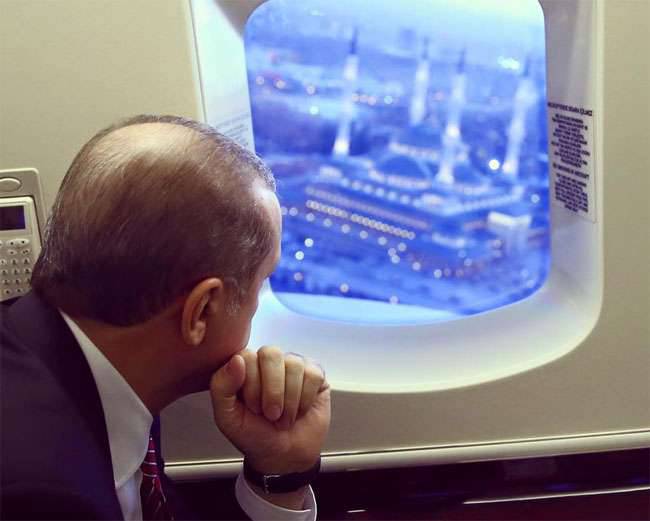 But a few days ago, after representatives of the Defense Ministry of the Russian Federation demonstrated personnel shots of Turkish military sites in northern Syria, he (Erdogan) stated that the artillery of the Turkish Armed Forces does not strike the Kurds, and that Russia publishes "false materials". Moreover, even earlier, Erdogan announced that Turkey supports the Kurds, who are fighting the militants. For this purpose, - according to Erdogan, - the Turkish contingent was introduced into the Iraqi province of Ninawa.
Recall that against the background of the words about the support of the Kurds, Erdogan gave orders to his law enforcement officers to use
weapons
against the Kurdish population of Turkey itself. Ankara's bloody military operation against the Kurdish population in southeastern Turkey continues today.
Today, Erdogan once again made a complaint to the United States. According to the Turkish president, Washington, if he considers himself a friend of Ankara, should behave friendly towards Turkey. According to Erdogan, the United States does not demonstrate friendly behavior, continuing to support the Kurds.
Erdogan:
It is difficult to understand America, which says it will continue to support the PDS (the Party of the Desmocratic Union). For all the documents of the PKK (Workers Party of Kurdistan), it is clear that she created the PDS. We are with NATO. So are your (referring to the US - approx. "IN"), are we friends or PDS? Then openly say: friend, I supply the weapon with PDS. But a friend should be friendly. We are saddened by the negotiations (with the Kurds) behind closed doors.