Work on the "futuristic"
weapons
in the United States is going well, so the railgun, capable of accelerating the projectile to a speed of 7 times the speed of sound, is planned to be installed on the newest destroyer earlier than expected - in 2018 g, leads
Gearmix
an article published on the resource abcnews.go.com.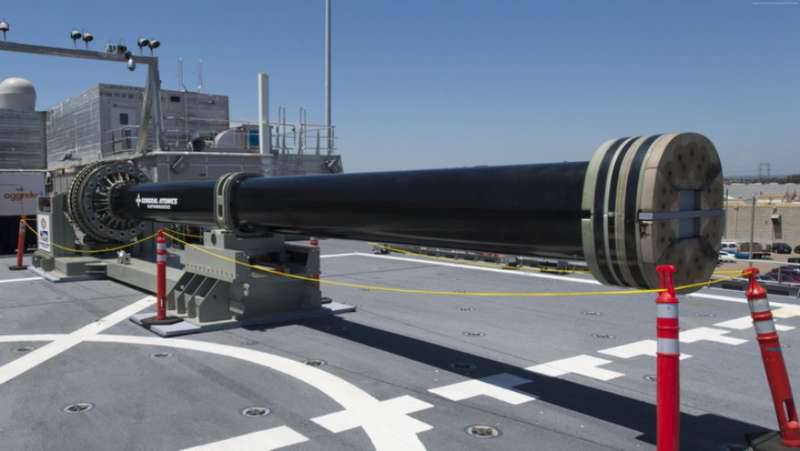 "The initial plan was to test the railgun on high-speed vessels in 2016, but according to rumors, the US Navy is already building a working copy that can be installed on the coast guard ship Lyndon. B. Johnson. This ship, the last of the three Zumwalt class destroyers, will be the perfect challenger because its Rolls Royce turbines produce 78 megawatts, which is more than enough for an electromagnetic weapon, "the publication says.
"The destroyers Zumwalt are intended for strikes against targets on land, which is also excellent for the railgun," the author believes.
"The shells have so much kinetic energy that they don't need a large explosive charge," he writes. "This, in turn, allows them to replace missiles for only a small part of their cost."
The article notes that "if the railgun is placed on the destroyer Lyndon B. Johnson, which is to be put into service in 2018, it will replace the front 155-mm cannon firing missiles."
As Pete Fanta, the head of the actions on land in the US Navy, said, "although this is a new type of weapon, the fleet is quite sure of it." "It is currently being created; it is no longer science fiction," he added.