In Ukrainian schools, after the "celebration" of the second anniversary of the mayhem on Independence, they are going to somehow change the school curriculum. Now Ukrainian students will study a special section.
stories
, which is called "Questions of the occupation of the Crimea." About this on his page on the social network Facebook writes such a lady as Emine Dzheppar, who holds the position of adviser to the Minister of Information Policy of Ukraine.
From the note
Jappar
:
From February 26 in Ukrainian schools will be lessons on the events of February - March 2014 of the year in the Crimea. The goal of the lesson in high school is to tell and show the civilian resistance of the Crimea occupation and dispel the myth that the Crimea fully supported the Russian invasion and the seizure of Ukrainian territory.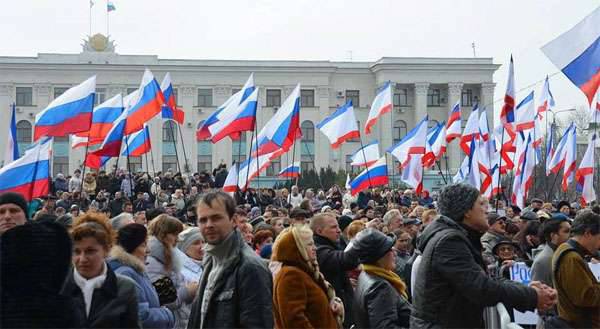 The project of introducing the "occupation issues of the Crimea" into the school course will be presented to the Government of Ukraine today.
It is necessary to remind representatives of the Ukrainian authorities that the issues of the occupation of the Crimea were removed along with the holding of a referendum in March 2014, when the Crimea and Sevastopol were reunited with Russia. But the issues of the occupation of the Crimea and Sevastopol by Ukraine, as a violation of the existing agreements, from 1991 to 2014 in Ukrainian schools to study the year, really, would not hurt ... Not only that, it would not hurt Ukraine to introduce lessons on the occupation of modern Kiev by overseas proteges and armed ultranationalists.