There were no two days
News
from Donetsk. Then let's go. I was waiting, frankly, for confirmation through our central channels. But ... Syria, blocked trucks, politics. But for some reason not a word about the Donbass.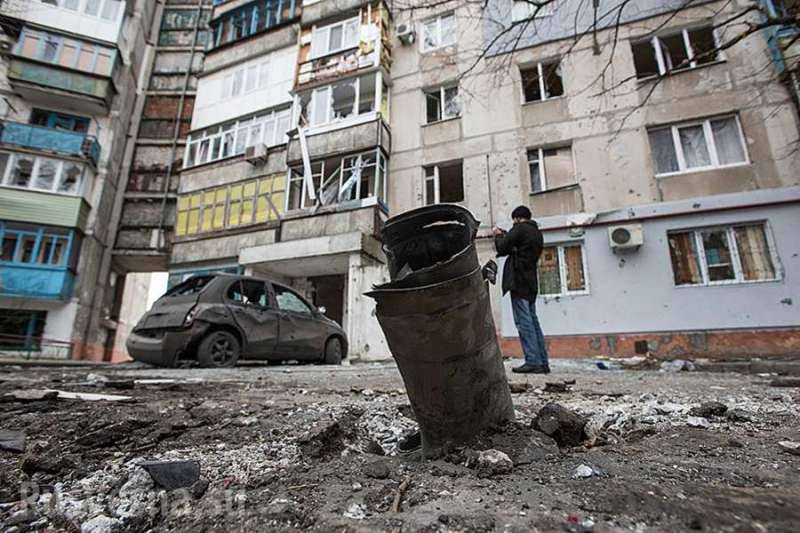 Subject tired. Not relevant.
And already 16-th talked with his friends from Donetsk. It turns out that the cable broke, so they were silent. The first question was about Marinka.
"And what about Marinka?" My interlocutor was surprised.
Well, of course, there were fights there ...
And our fights are already going everywhere, dear Russian. Listen here.
In Donetsk, the anniversary of the Debaltsev defeat was not celebrated. There was no celebration, there was no rally. Strangely, we have repeatedly even criticized for celebrating too much in Donetsk, with or without occasion. And then there was a reason. Shelling.
Zakharchenko spoke on television. He said that on the "Minsk", obviously, you can put up a cross, because none of the planned was carried out, not executed and is unlikely to be executed. No amnesty, no federalization, no special status.
Two hours later, an artillery attack began, which reminded many of the "old days". So now they talk in Donetsk. "Kum, have you been digging?" - "Well!" - "But how?" - "Yes, like in the old days!"
On the night from 15 to 16, they began to hammer at Trudovsky. So much so that people called at night and said goodbye just in case. But carried by, people quickly remembered the "old days" and there were no casualties. They demolished several houses cleaned, many were badly damaged.
About any mortars and AGS we are not talking. Worked self-propelled artillery.
Further as in the summary. Mortars 82 mm, mm mortars 120, grenade launchers, small
weapon
artillery. Change only the names of settlements.
Kominternovo, Zaitsevo, Zhabichevo, Gorlovka, the Builder, Wide Beam, Avdeevo.
Apparently, after all, it was a funeral salute over the Minsk agreements. The clashes began virtually along the entire line of contact, which is quite possible, in a few days we will begin to call the front line again.
At one of the forums a resident of Donetsk wrote the following:
On Lenin, fragments right in front of my eyes flew into the windows of an apartment while a nearby shell struck the roof! Very scary, right, we have already lost the habit of it all ... The most disgusting in this situation is that neither the local nor the Russian media cover this situation in principle. The whole broadcast is occupied exclusively by blocking trucks! It seems that everything that violates the "Minsk format" will not even get on the air ... Now only one hope for the Internet.
The Internet is sometimes no worse than television. The question is only of hands and conscience.