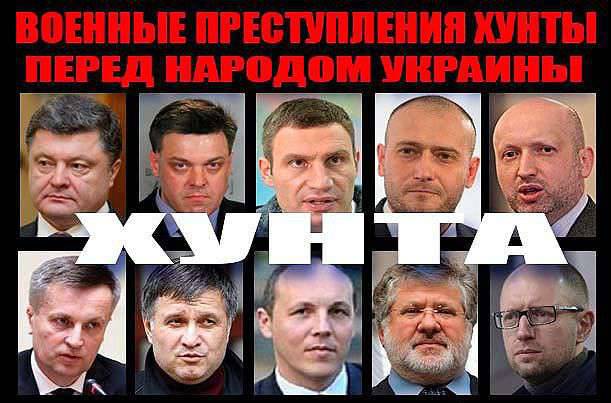 Despite the brilliant work of Russian diplomacy in many areas, its passive position on the situation in the LDNR raises many questions. It seems that in the information confrontation with the Kiev regime, Moscow turned into a dull defense and in fact stopped reacting to numerous attacks from the Ukrainian side.
Why are there only public accusations of the deaths of "thousands of peaceful Ukrainians", which Poroshenko, at every opportunity, addresses Russia and Putin personally. Strangely enough, but recently an adequate and tough reaction from our side is practically not observed.
When you live in the frontline Gorlovka and you know very well who, from where and where it shoots, then this whole monstrous lie is perceived especially painfully. One involuntarily asks the question: "Are the so-called Ukrainian partners already received an unofficial amnesty from the Kremlin and will never be responsible for the massacres of civilians in Odessa and Donbass?"
Today it is obvious to everyone that Ukraine is not going to implement the Minsk agreements. The extremely complicated geopolitical situation does not allow Russia to decide the fate of Donbass by military means. Consequently, in the arsenal of the Russian Federation there is only one very effective way to put pressure on Kiev - this is an uncompromising information war. Fortunately, there are more than enough reasons for this.
The theme of war crimes against the civilian population should become dominant in the Russian information space so that the Kiev junta starts burning the ground under their feet. Now it is very important to debunk the image of a "civilized European Ukraine" diligently created in the West and nail Poroshenko and his whole company to the pillory post. Otherwise, there is an amazing paradox: a gang of executioners and child-killers declares to the whole world that they are in fact victims of Russian aggression.
Our diplomacy needs to be proactive and to raise the issue of criminal prosecution of the ruling elite of the Ukrainian regime at an official level. Of course, this requires political will and full mobilization of all information resources.
One may declare from high tribunes that "Minsk-2" is our victory, but it's not time to calm down and rest on our laurels. Gorlovka still suffers from daily massive shelling. The blood of innocent people is still being shed, and it seems that the Ukrainian junta is quite satisfied with this.
Does this "victory" suit the Russian leadership?