President of Ukraine Petro Poroshenko appealed to Arseniy Yatsenyuk and urged that he leave the post of head of the Ukrainian Cabinet. This was stated by the press secretary of the Ukrainian president Svyatoslav Tsegolko. In addition to Yatsenyuk, Poroshenko proposed resigning from his post and the Prosecutor General Viktor Shokin. Tsegolko's statement appeared in his Twitter microblog and looked like this:
In order to restore confidence in the authorities, the President called on the Prosecutor General and the Prime Minister to leave.
And this statement Poroshenko, which publishes the official presidential
portal
:
The moment for a partial update of the Cabinet of Ministers has been missed. They talked about him for too long. Now the request for a full reset of the government is obvious. So far, the prime minister has the opportunity to choose how best to give space for the implementation of this request. The total reformatting of the Cabinet of Ministers should take place on the basis of the existing coalition as part of Solidarity, the Popular Front, Samopomich, and Batkivshchyna. I especially appeal to the "Popular Front" and its leaders, with whom a difficult journey has been taken shoulder to shoulder; whom I considered, I think, and in the future I will consider them to be like-minded people and political partners.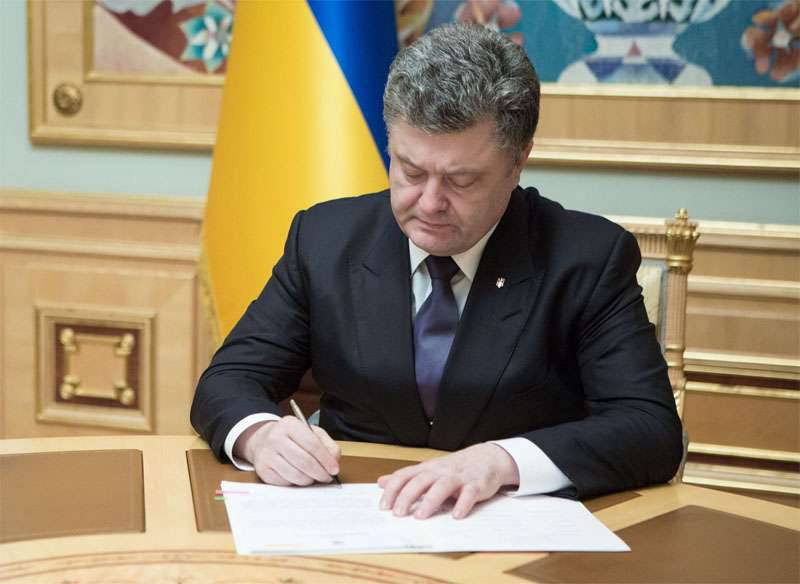 Poroshenko said that he received signals (interestingly, from whom? - approx. "IN") about the need to dissolve the Verkhovna Rada. According to the President of Ukraine, he has not yet made such a decision, but recalled that he has all the powers for that.
Poroshenko:
The dissolution of the Verkhovna Rada is not an obligation, but only the right of the president. And I will use it only as a last resort, which we have no right to allow.
At the same time, Poroshenko could not ignore the topic of "who benefits" political instability in Ukraine.
Poroshenko:
The internal political war of all against all is the dream of our northeastern neighbor. That is why I took the floor and expressed my vision of overcoming the crisis - in order to avoid the worst scenario.
It turns out that if something goes wrong, Poroshenko tells you who to blame - not Poroshenko himself or his supervisors, but the "northeastern neighbor."