Moldovan Minister of Defense Anatol Salaru decided to announce to the citizens of the country which country bears the main threat to national security. The original Salaru actually literally repeated the theses of his predecessors as the head of the military department of Moldavia. According to him, the main threat to the security of Moldova is Russia.
However, Salaru decided to make accents that would highlight his statements against the background of others. According to him, if Russia strengthens its position in Moldova, it will be an additional threat not only for Moldova itself, but also for Ukraine and Turkey.
After these words, Anatol Salaru began to look for a vest in which you can cry, but did not find such a vest. As a result, the Moldovan minister said that Moldova is now completely alone, and that even NATO is not particularly concerned about the problems of the Moldovan state, which is "threatened by Russia."
Moldovan Defense Minister quotes portal
Newsmaker
:
We are alone. We need to reconsider this situation. We could sign an agreement with NATO. But this is not the responsibility of the Ministry of Defense. People believe that NATO means army. However, joining NATO means first and foremost economic accession. The North Atlantic bloc will not accept the country from whose banking system a billion was stolen. Personally, I am for joining NATO. But if, in the case of a referendum, people support neutral status, then I will submit to the will of the majority.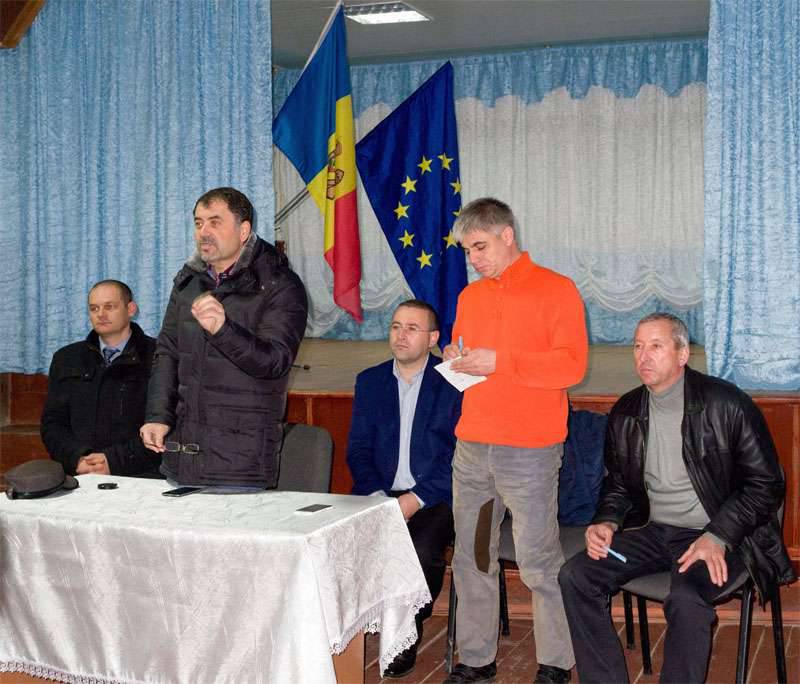 Salarú second from left (2014 photo of the year)
At the end of his emotional speech, Minister Salaru said that the first thing Moldova should do is to withdraw Russian troops (from Transnistria).
He didn't say only one thing to Salaru: why, if Russia is fraught with a security threat to Moldova, hundreds of thousands of Moldovan citizens come to work "for the aggressor" ...