Information Agency
Reuters
, in fact, refuting the recent statement by the Turkish authorities that Ankara has no plans to launch a land operation in Syria, writes that Turkey is consulting with representatives of the American coalition. The material states that Turkey does not want to send only its soldiers to Syria and expects that the invasion will be carried out by the forces of an international contingent. In fact, Ankara is asking for support from Washington to carry out the invasion of Syria, but Washington, on the eve of which accused the Turkish military of shelling the positions of Syrian Kurds, does not come forward with official comments on Ankara's requests.
Against this background,
Reuters
publishes materials that the shelling of Turkish artillery of the northern regions of Syria, in which troops of the Syrian Kurds operate, has been going on for the fourth day in a row.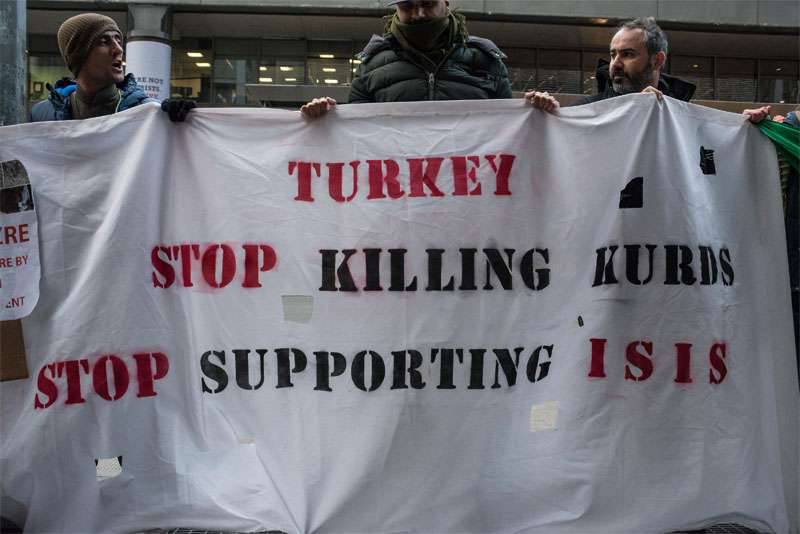 At the initiative of the Russian representation in the UN Security Council, today the shelling of Syrian territory by Turkish troops will be discussed. This initiative was put forward earlier, but the West was in no hurry to agree with the Russian Federation on the need to consider this problem.
News agency
"Satellite"
quotes the representative of the Syrian delegation to the UN Bashar Jaafari:
On Tuesday, members of the Security Council will discuss Turkish aggression in Syria. Russian friends demanded that this issue be put on the agenda of the meeting after discussing the situation in Yemen.