Large-scale exercises are continuing at the ranges of the Southern Military District. Landfills not only on Russian territory, but also in South Ossetia and Abkhazia are involved in practicing certain actions. In particular, an exercise was conducted at the Abkhaz training ground "Tsabal", during which a group of conditional terrorists was destroyed. During the exercise, the military personnel involved the following military equipment: BTR-82AM, Dozor armored reconnaissance vehicles, KamAZ Mustang armored vehicles.
From the message
press service
JUVO:
On the mountain range of Tsabal in Abkhazia, military personnel of the intelligence units of the Russian military base of the Southern Military District as part of the camp gathering eliminated a group of conditional terrorists.
Aviation
The Southern Military District conducted a test of the destruction of helicopters of a conditional enemy. Training exercises were conducted in the sky of the Krasnodar Territory. During the exercise, 10 Mi-28N ("Night Hunter"), Mi-35 "Crocodile" and Mi-8AMTSh helicopters were involved.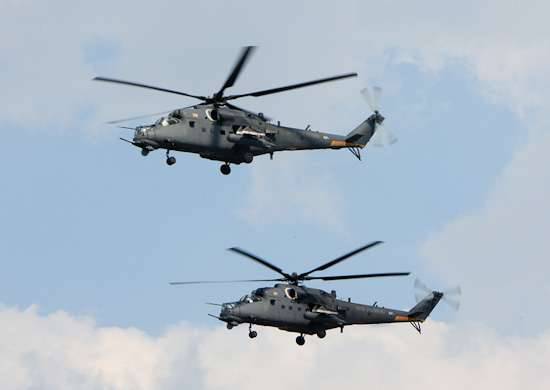 From the press service:
Military helicopter pilots made a series of combat training missions with the practical use of rocket and cannon armament on various targets located at a distance from 500 meters to 5 km. In total, during the firing of the army aviation crews, about 20 unguided missiles (NAR) and more 300 shells were spent on the aircraft cannon.
One of the tasks is piloting helicopters at extremely low altitudes to bypass the air defense systems of a conditional enemy.