Doctors Without Borders (MSF) reported shelling of a hospital and children's hospital in northern Syria. At the same time, employees of the organization believe that medical facilities were destroyed by troops loyal to Bashar al-Assad, reports
RIA News
.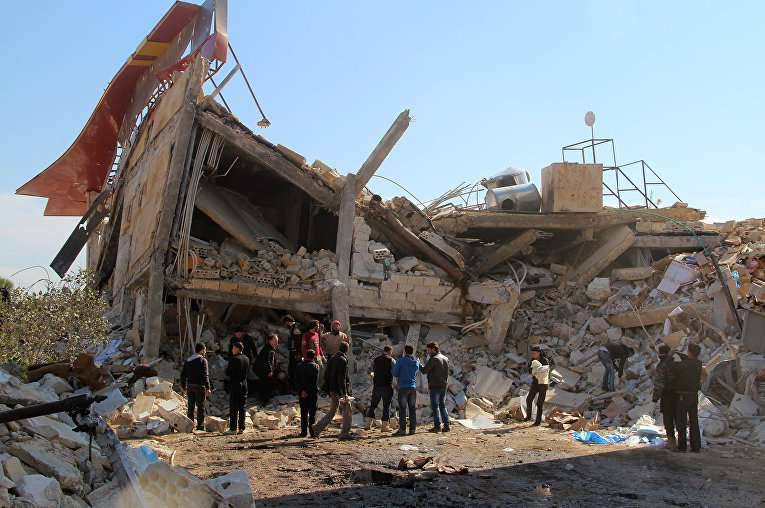 In connection with the MSF report, the State Department issued a statement in which it noted: "The Assad regime and its supporters are making such attacks, which is contrary to the Munich accords."
According to the agency, "what is happening calls into question Russia's readiness and / or the opportunity to help stop the continuing brutality of the Assad regime against its own people."
"We again call on all parties to stop attacks on civilians and take the necessary steps to ensure access for humanitarian aid, as well as to stop the fighting, which the Syrian people so need," the statement said.
In turn, the representative of MSF Francoise Boucher-Solnier said that the organization expects from Moscow to provide data on what goals were hit on Monday by Russian aircraft.
"Today we have an assumption that the hospital was destroyed either as a result of a Russian attack
aviation
or by Syrian government forces. We proceed from this assumption, since the responsibility of the Russian authorities cannot be excluded today. All we can ask is for the Russian authorities to talk about what were the goals for defeating Russian aircraft today in northern Syria, "
said Bouss Sunier.
According to her, "the only way for the Russian side to take responsibility is to report on what targets were hit by Russian planes and Syrian troops today in northern Syria," and also state that "at the time when the strikes were carried out, only Syrian army planes carried out flights over this city and this hospital. "
"The hospital, whose work was supported by Doctors Without Borders, was destroyed as a result of four accurate shells hit the building. In total, there were about 15 strikes on the positions around the hospital ... It was not like a mistake or incidental losses, it is rather an aimed defeat of targets, "said Boucher-Saulnier.
According to her, as a result of the blows, 7 people died (five patients, a companion and one hospital employee) and 8 people went missing from the medical staff.
"There are no doubts that they have died at the moment. So we get an 15 person in fact, "said an MSF spokeswoman.