Natalia Poklonskaya, prosecutor of the Republic of Crimea, presented to the deputy chairman of the Majlis of the Crimean Tatar people unregistered in the Russian Federation, Nariman Dzhelyalov, a copy of the application to the court to ban the organization's activities, the portal reports
Morning.ru
.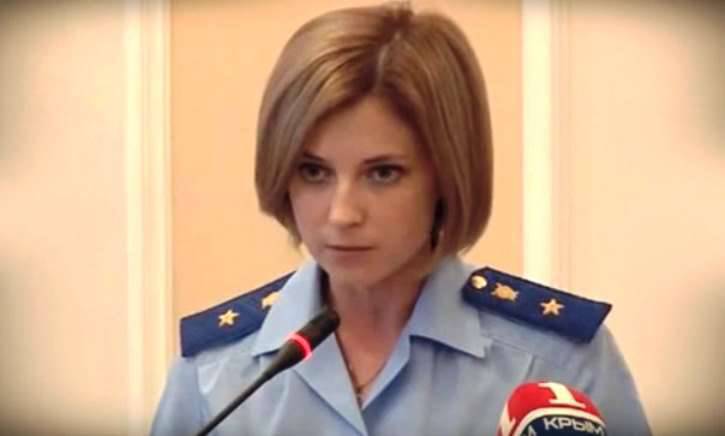 "At present, there continue to be appeals from the Crimean Tatar population, including from the leaders of the Crimean Tatar associations, with a request to recognize the illegal activity of the Majlis of the Crimean Tatar people as illegal and provoke the use of the Crimean Tatar national flag by criminals committing blockade and sabotage against the peoples of Crimea. Due to the fact that the chairman of the Majlis Chubarov Refat Abdurakhmanovich is hiding from the investigating authorities and is currently being sought for the crimes that have been charged; In accordance with your explanations, internal documents of the Majlis, you represent the interests of the Majlis in Crimea, you are the first deputy chairman, I hand you copies of documents, a statement to the Supreme Court of the Republic of Crimea about the prohibition of the activities of a public association ",
- said Poklonskaya Dzhelyalova.
This decision was made by the prosecutor on the basis of art. 9 FZ "On countering extremist activities."
The resource reminds that in the autumn of 2015, the Public Chamber sent a letter to the Prosecutor General's Office with a request to check the Majlis for extremism.
Crimean Deputy Prime Minister Ruslan Balbek, in turn, called the activities of the leaders of the Majlis Dzhemilev and Chubarov "anti-people, destructive, parasitic and threatening to others."
Dzhemilev and Chubarov are currently on the international wanted list.