The Turkish Foreign Ministry has once again announced that the actions of the Russian Aerospace Forces in the skies of Syria "lead to a humanitarian disaster." The Turkish Foreign Ministry is persistently trying to accuse Russia of inflicting
aviation
strikes against civilian objects. According to the official version of Ankara, Russian planes allegedly attacked an educational institution and the Doctors Without Borders hospital in the provinces of Aleppo and Idlib. Moscow calls all Turkish accusations ridiculous, adding that Russian pilots, unlike NATO pilots, do not attack infrastructure that has nothing to do with terrorist groups.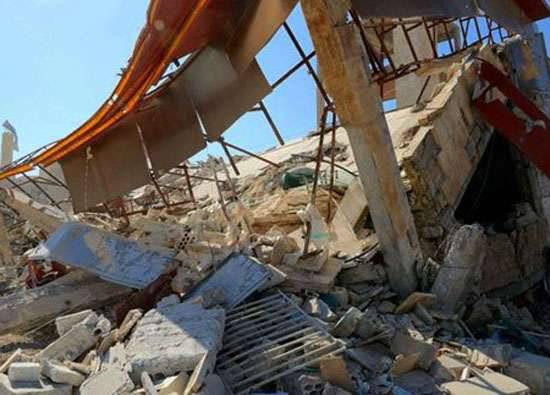 Recall that on the eve of the organization "Doctors Without Borders" announced the impact on its hospital in the province of Idlib. An official representative of the international organization noted that the hospital was destroyed by the "troops loyal to Assad," and that eight mission personnel went missing after the attack on the hospital. Ankara immediately announced that it was a rocket fired by a Russian military plane that landed in the hospital building.
"Serious concern" about the actions of Russia in Syria was immediately expressed by the authorities of France and Britain. The French president and the British prime minister said that Russia "should stop the air operation."
RIA News
cites a spokesman for David Cameron after the British prime minister's talks with Hollande:
In Syria, both sides expressed serious concern about the current situation and, in particular, about Russia's actions ... They noted the importance of ceasefire measures and the return of all parties to the negotiating table. In this context, they agreed that in the coming days, the United Kingdom and France should work together with international partners on this.
One thing is obvious: the more successful the actions of the Syrian government army with the support of the Russian Aerospace Forces to free Syria from the terrorist scum, the more active the NATO "doves of peace" are trying to spoil the media space in the direction of Damascus and Moscow.