On the eve of the official representative of the US State Department on behalf of the department called on Turkey to stop shelling the Syrian territory. The US's concern was caused by the fact that Turkish artillery strikes at the positions of the Kurdish militia, which is supported by the Americans. It should be recalled that on the eve of the Kurdish formations liberated from the militants the key settlement Tel-Rifaat, located on an important road 20 km from the Turkish border. The road connects Turkey with the province of Aleppo. The Kurds began a storming of Tel Rifaat from the north and drove out the militants a few hours after the start of the fighting.
Called Turkey to stop the shelling and Vice President Joe Biden. Statements by representatives of the American authorities have caused Ankara's negative reaction. Thus, the press secretary of the Turkish Foreign Ministry said that the United States "are trying to put Turkey in a row with a terrorist organization."
RIA News
cites official Ankara's statement:
We perceived with bewilderment the attempts of the United States to put Turkey on a par with a terrorist organization. The actions of the Turkish side are aimed at combating terrorism. Turkey strongly condemns the statements of Kirby, our strong protest brought to the attention of the US authorities.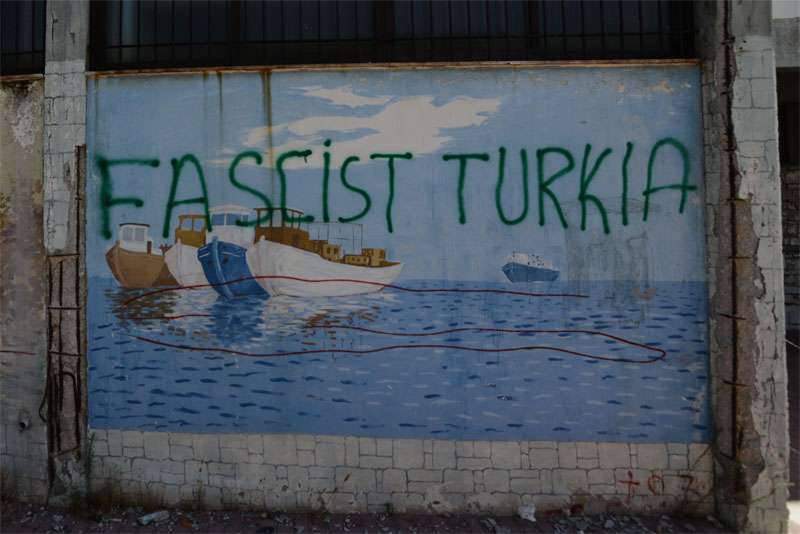 A spokesman for the Turkish Foreign Ministry said that Kurdish forces in northern Syria "are attacking moderate opposition units." At the same time, Turkey stubbornly does not want to tell who is in this "moderate opposition", if the patriotic militia of Syria is not part of it, and Kurdish formations are not included ... The answer to this question is quite simple: under Ankara continues to understand the "moderate opposition" groups associated with Dzhebhat al-Nusra and ISIS, sponsored by Turkey itself.