Rescue Force Training Passed in the Black Sea Training Ground
fleet
to detect and assist the emergency submarine, passes
Interfax-AVN
message from the representative of the Black Sea Fleet Vyacheslav Trukhachev.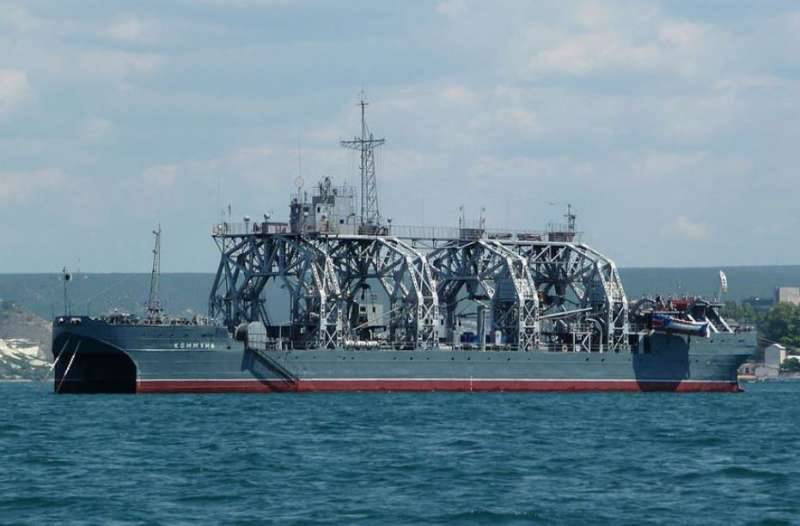 "During the exercises, airplanes and helicopters Morskoy
aviation
The Black Sea Fleet fulfilled the tasks of detecting a conditionally emergency submarine, the role of which was the newest diesel-electric submarine Novorossiysk, "Trukhachev said.
"The location of the submarine was marked by special discharged aircraft buoys. During the development of the first-aid episode, people overboard from the An-26 plane an inflatable liferaft was dropped into the accident area and a rescue landing group landed, "he said.
According to the representative of the Black Sea Fleet, "as part of the emergency signal drill, rescue vessels from the fleet rescue squadron came out of Sevastopol, including the rescue ship Kommuna with the deep-sea submarine AU-28 on board, which allows the crew to leave the emergency boat lying on the ground" .
Upon arrival at the scene, the rescuers worked out the evacuation of the crew of the submarine in tow. "The specialists assessed the state of the compartments and the hull of the" emergency "submarine, after which the task of towing an emergency submarine to the base was completed," Trukhachev said.
He added that the pre-10 ships and vessels, the An-26 aircraft and the search and rescue helicopter Ka-27PS of the Naval Aviation of the Black Sea Fleet were involved in the training.