An unprecedented sight marked Cherkasy region. In the village of Krasnaya Sloboda, the other day it was decided to rename the street, named after one of the "heroes of the ATO", into Sovetskaya Street. Such a demarche, to which, as stated by the regional authorities and Cherkassy themselves, they "had no relationship", caused a storm of indignation among the radicals, since the "hero of the ATO" was the radical who died in the Donbass - the militant "Aydar" Ilya Idel.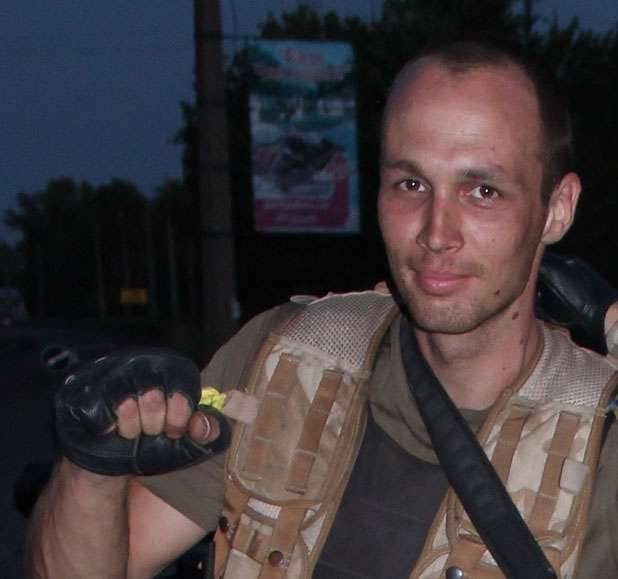 Photo action movie "Aydara", after whom the street was named
Angry complaints to the local administration were poured into the prosecutor's office, in which (in the complaints) emphasis was also placed on the failure to fulfill obligations to allocate land plots promised by the president to the "ATU heroes".
Cherkasy Mayor Anatoly Bondarenko, apparently, realizing that he could be transferred to his account, decided to play it safe. According to
local portal
Bondarenko made a statement in which he promised to allocate land plots to the "heroes of the ATO" in the near future. And not only made a statement, but also signed the relevant papers.
However, it turned out that the land he intends to transfer to the "heroes of the ATO" has been built up long ago. Moreover, in a number of cases, people have long since settled down on this land, having acquired a business. Local residents living on the land promised by the mayor Bondarenko punitive, returning from the territory of Donbass, announced that the land will be taken away from them in the near future.
Deputy of the Cherkasy City Council Ruslan Zorya is perplexed about the decision of the mayor's office. According to him, the local authorities themselves gave land for projects and construction to local residents, and now they are going to select sites. Nobody reports what will happen to the houses built on them. They will also be given to the "heroes of the ATO"?
It is necessary to add that the radicals intend to seek the dismissal of the judge, who in the Cherkasy region decided to return the former name of the street, spontaneously renamed "as part of decommunization."