The clash between the units of the Armed Forces of Ukraine and the "Right Sector" occurred at the beginning of last week, there are dead and wounded on both sides, reports
RIA News
message from the representative of the Armed Forces of the DPR Eduard Basurin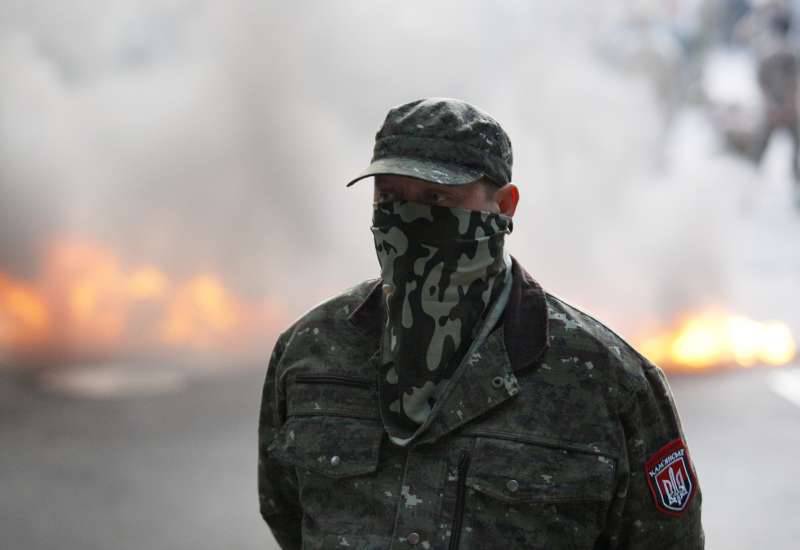 "According to agent intelligence, 9 February in the period from 20.00 to 22.00 in the area of ​​Marinka (a kilometer from the contact line) between the units of the Right Sector and 95 independent airborne brigade units (AF of Ukraine) was fought. According to our data, losses were only about 30 people on both sides and about 100 injured, as evidenced by radio interceptions and data from medical institutions, to which bodies were then taken ",
told Basurin on Monday.
He clarified that the nationalists "were preparing a breakthrough in the area of ​​Marinka, which the Ukrainian military did not support, refusing to open fire on the territory of the DPR without a command."
Then the "militants of the Right Sector" tried to act as a barrier detachment and force the paratroopers to attack the positions of the DPR, as a result of which a battle broke out between the nationalists and the armed forces of the Armed Forces of Ukraine, the colonel added.
Today is Donetsk
news
The agency reported that shelling had begun on the village of Zhabichevo and the northern outskirts of Donetsk in the vicinity of the airport.
"The enemy units began shelling the village of Zhabichevo and the airport near 13.30," a source told the publication.
He noted that "the Ukrainian security forces fired from their positions in the villages of Pesky and Skilled, using mortars of 82 and 120 millimeters, grenade launchers and small
weapon
».
According to the interlocutor, "the positions of the DPR army in the village of Zaitsevo, north of Gorlovka, were also shelled."
Information about the victims has not yet been reported.