The deputy commander of the DPR Ministry of Defense Corps, referring to intelligence information, reports that between the militants of the Right Sector terrorist group and the servicemen of the Armed Forces of Ukraine in the Marinka region, cases of armed clashes have recently become more frequent. As a result of attacks on each other's positions, losses are borne by both the Pravoseki and the units of the Ukrainian Armed Forces.
Donetsk News Agency
cites the statement of Colonel Basurin:
According to undercover intelligence, February 9 2016 in the period from 20.00 to 22.00 in the area Marinka, 1 km - from the contact line, between the units of the Right Sector and 95-th separate airmobile brigade battle. According to our data, only people who lost their lives were about 30 people on both sides and up to 100 injured, which is confirmed by radio interceptions and data from medical institutions to which they were then taken to the bodies.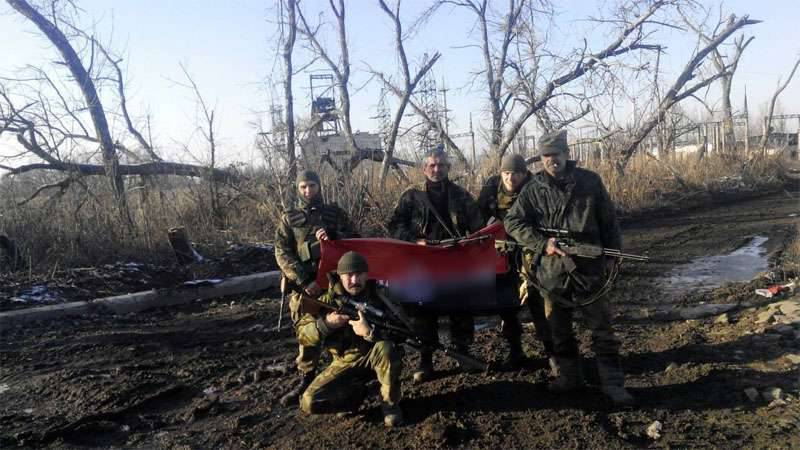 According to Basurin, the PS fighters urged Ukrainian servicemen to fire on the territory of the DPR for the purpose of another provocation, but in the 95 airborne brigade they said that they would fire only at the command of their immediate superiors. After that, pravoseki tried to act as a kind of detachment, resulting in a real battle.
This is not the first armed clash of the Armed Forces of Ukraine with pravosekami in the area of ​​the contact line. So a few days ago, the militants of the "Right Sector" fired at the positions of both the DNR army and the military of the Armed Forces of Ukraine. As a result, an exchange of fire began in which the Ukrainian side used mortars with a caliber of 120-mm.
The DPR Defense Ministry states that over the past 24 hours, about two hundred attacks on the territory of the People's Republic have been noted from the Ukrainian side. Against this background, official Kiev's statements about Ukraine's implementation of the Minsk agreements are cynical.