Estonian authorities have expressed serious concerns about the fact that representatives of the Finnish nationalist anti-immigrant organization Soldiers of Odin are entering the country. In Finland itself, the number of followers and sympathizers of the organization is growing, and patrols that operate in Finnish cities stand out in its composition, stopping the illegal activities of migrants from North Africa and the Middle East. At the same time, the organization "Soldiers of Odin" advocate the resignation of the government, which allows for the influx of migrants to Finland from Muslim countries. The Finnish authorities are blindly looking at the "Soldiers of Odin" representatives.
The organization "Soldiers of Odin" declares that 24 February in Tallinn will be held a march in front of which all wishing Estonian citizens will be able to join the ranks of the "defenders of Europe from migrants". Official Tallinn is frightened by the fact that among the sympathizers of the nationalist group from Finland were the servicemen of the Estonian armed forces. Several Estonian military men immediately published photographs on the social networks with the symbols "Soldier Odin". This is the story of the Estonian portal.
Delphi
.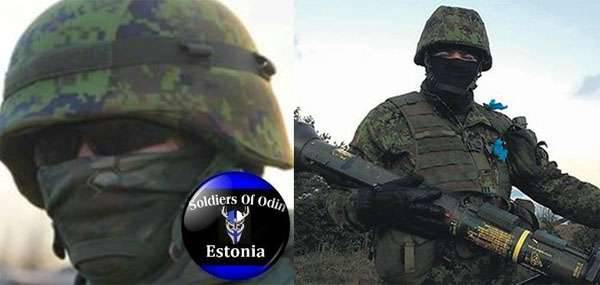 In Estonia, starts work and
organization website
on which a countdown is running before opening
news
page.
Ex-Minister of Defense of Estonia Sven Mikser said that he was concerned about the activation of such groups. According to him, the security of Estonia must be protected exclusively within the law. And among ordinary Estonian citizens, discontent is growing that official Tallinn secretly accepts refugees in excess of the quota allotted by Brussels. Only in the last few weeks about 40 refugees went to the island of Saaremaa, a few dozen more settled in a university dormitory. Refugees arrive in the area of ​​the city of Jõgeva.
In the Estonian parliament, they expressed concern about whether Russia does not fund "Soldier Odin" ... A statement familiar to the Baltic authorities.