The head of the National Security Bureau of Poland, Pavel Solokh, stated that the Polish Defense Ministry is working on the issue of sending Polish fighter jets to patrol the sky of Syria. We are talking about aircraft F-16, which in the number of 4 units of the official Warsaw is going to send as a "coalition assistance."
Pavel Solokha quotes news agency
TASS
With reference to a Polish radio station:
From our side there is such a decision, readiness to participate in patrols. We declared four of our aircraft. Details will be agreed at the technical level.
Earlier, the Minister of National Defense of Poland Antoni Macierewicz (Antoni Macierewicz) stated that Poland intends to join the "anti-Igyl coalition" under the authority of, naturally, the United States. According to the Polish Minister, the participation of Poland in the first stage (and, apparently, the Poles are counting on several stages) will be "focused on intelligence activities, as well as on the preparation of local militia to combat ISIL." Apparently, Mr. Macerevich seriously wants to say that the level of training of Polish soldiers to fight ISIS is a priori higher than the level of those whom Warsaw in Syria is going to train.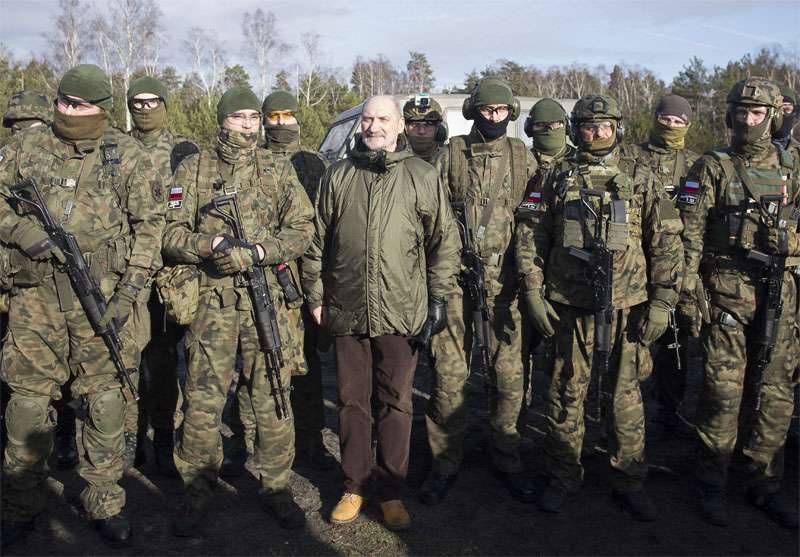 Anthony Matserevich in the center
All the states that are in vassal dependence on the United States, and in the army of which there are at least a couple of military personnel, will join the "anti-Igilov coalition" at such a pace ... What is the likely effectiveness of such a connection, neither Matserevich nor his fellow NATO bloc.