The Russian Helicopters holding will present at the Singapore Airshow 2016 exhibition opening on Tuesday, in addition to civilian products, a Mi-35М attack helicopter, the company's press service reports.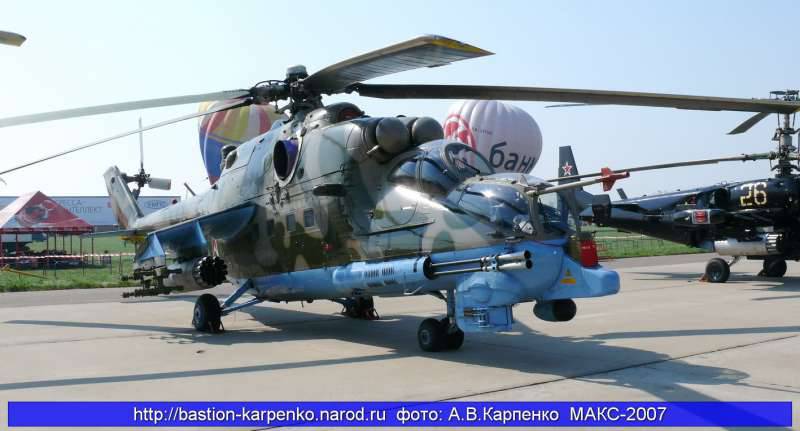 "The line of military helicopters is a shock Mi-35M, created on the basis of the Mi-24 / Mi-25 / Mi-35 family. Its combat use is possible in simple and complex weather conditions, day and night. In the arsenal of the helicopter - precision-controlled and unmanaged
weapon
. In addition to fire destruction of targets, the Mi-35M can solve the tasks of transporting soldiers and cargo, evacuating the wounded. The upgraded helicopter differs from the basic version in reduced costs for maintaining airworthiness, "the newspaper reports.
MIC
.
"Southeast Asia demonstrates high growth rates of the park aviation technology, and to strengthen its competitive position in this market is one of the key tasks of the holding "
, - quotes the press service of the general director of the holding Alexander Mikheev.
It is noted that "Mi-35М was developed by the Moscow-based M.L. The mile is mass-produced on the Rostvertol since 2005, now it is in service with Russia, Venezuela, Brazil and Azerbaijan. "
The exhibition will be held in Singapore from 16-th to 21 February.