There are reports from Libya that negotiations are underway in the country on the creation of a so-called government of national accord. Reportedly, the list of candidates for the Libyan government was agreed by the country's presidential council with UN representatives. The report says that the 5 candidates from 18 have passed the agreement so far.
Turkish News Agency
Anadolu
calls the names of the new ministers of the Libyan government "national consensus". These are Yusuf Abu Bakr Selyal (Minister of Infrastructure and Refugees), Iman Mohammed bin Yunus (Minister of Statehood), Abdul al-Abidi (Minister of Nationality Affairs), Muhned Said Yunus (Minister of Family Affairs), Asma al-Asti (Minister of Women's Affairs), Ali Muhammad (Minister of Labor and Social Rehabilitation).
In addition, coordination is underway on the appointment of the Minister of Health, the Minister of Justice, the Minister of Industry. The greatest disputes are over the Minister of Defense and the Minister of the Interior. Some al-Mahdi al-Abrahimi and al-Arif Salef al-Khos are considered candidates.
Recall that at the moment in Libya there are at least two governments, one of which is located in the city of Tobruk, the other in Tripoli. There is also a group of people who call themselves the Libyan government, sitting in Benghazi.
The country after the NATO operation and the murder of Moammar Gaddafi turned into a patchwork quilt with gaping holes. In Libya, there is a bloody clan struggle, and it is aggravated by the actions of terrorist groups, including Daesh (IG).
According to the representatives of Libya, published
Al Jazeera
The Libyan parties aim to create a unified government and consolidate the country.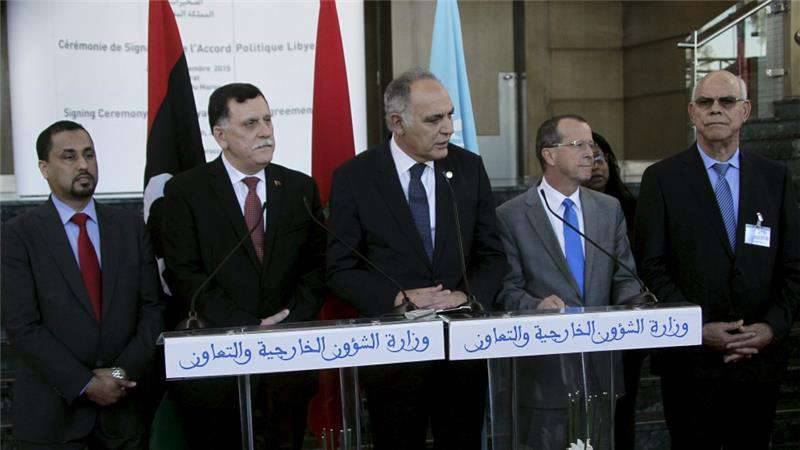 What are the chances of such consolidation in the current environment? - a separate question.