TV channel
LifeNews
with reference to the materials received from sources in the Ministry of Internal Affairs of the Russian Federation, reports that the Turkish nationalist formations are ready to begin the preparation of sabotage, terrorist groups for their actions on the territory of the Crimean peninsula. The militants of the notorious terrorist organization Gray Wolves, which is sponsored by the nationalist association in the Turkish parliament, are ready to join the training work.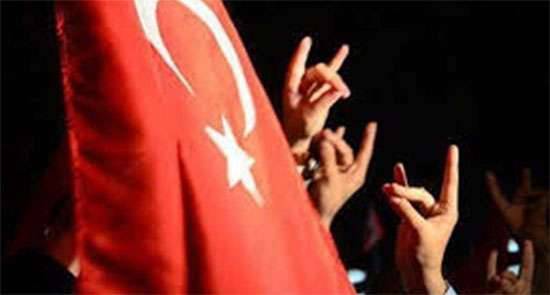 From the material
TC LifeNews
:
According to the intelligence services and the police, with the support of the militants of the Gray Wolves organization, attempts are being made to create camps on the territory of Ukraine to carry out sabotage activities in Russia, and in particular in the Crimea. To this end, more than 100 militants who received training in the Turkish city of Izmir were sent to the camps, 30 of whom came from the Crimea and Ukraine.
It should be recalled that earlier one of the organizers of the so-called blockade of the Crimea, Lenur Islyamov, repeatedly reported contacts with Turkish "brothers", among whom could be seen representatives of the Gray Wolves terrorist group. Militants of the same group are active in the northern provinces of Syria, where they are trying as part of terrorist gangs to resist the offensive of the Syrian army.
Earlier, the activities of a terrorist group, whose leader recently returned from the territory of Turkey, were stopped by security forces in Yekaterinburg. The report said that the militants belonged to one of the ISIS cells.