Latvian authorities are concerned about plans to start broadcasting in Latvian to the radio station and the local branch of the Sputnik news agency. Latvian deputies, including the representative of the National Association of Latvia and part-time deputy of the European Parliament Robert Zile, called the "Sputnik" - "the propaganda tool of Russia". On the TV channel
LNT
The aforementioned deputy Zile stated that it was necessary to take measures to prohibit the broadcasting of Sputnik in Latvian.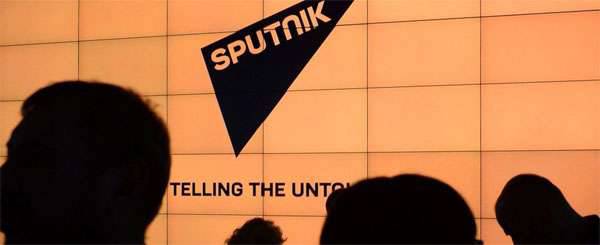 Zile:
The appearance of the Latvian "Sputnik" broadcast can be regarded as an attack on Latvia, on its media space. it
weapon
Russia to intervene in the internal affairs of foreign countries.
In this statement - the entire Baltic "freedom of speech." The Latvian-language versions of the Western media are progress and democracy, and the appearance of the Russian media in the Latvian language is "an attack on Latvia" ...
Understanding the hysteria of the Latvian MP is not difficult - the Sputnik news agency is able to convey the truth to those residents of Latvia who do not know any language other than Latvian and only draw information through the Latvian media. And any truth for the authorities of Latvia and their main sponsors is that it can turn the public's perception of both the situation in the world and the Latvian officials themselves, in whom any undertaking is based on Russophobia in the style of "Guard! Russians are coming!"