The deadline for commissioning the head minesweeper "Alexander Obukhov" (12700 project) is thwarted by the refusal of the French to supply the necessary equipment, leads the blog
bmpd
words of the general director of the Sredne-Nevsky Shipbuilding Plant, Vladimir Seredokho.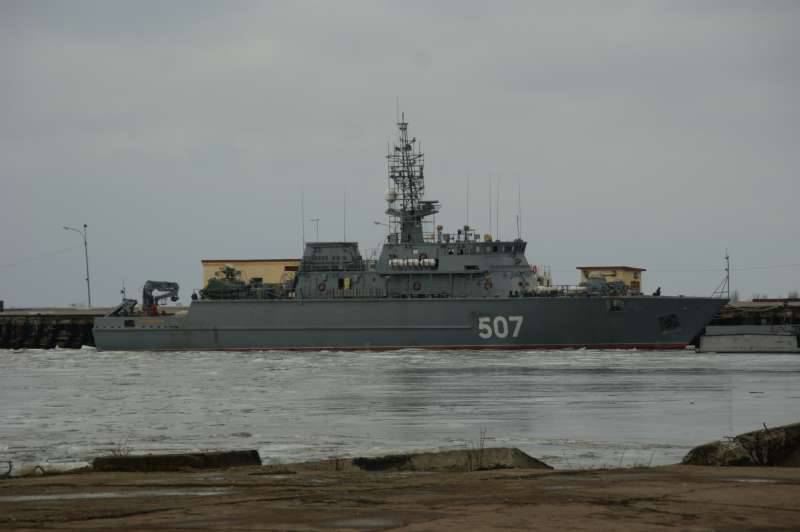 "On the lead ship of the mine defense," Alexander Obukhov, "French equipment was provided - a mine search system. We received a notice from French colleagues in August 2015 that they could not deliver it to us because this equipment fell under sanctions, "the general director said.
According to him, the company decided to move to another search system.
"We have found equipment to replace the French, which we will receive only in April of this year," added Seredoho.
He noted that "the ship is fully built and is now located on the territory of the Leningrad Naval Base." His transfer
the fleet
to be held in the middle of the year.
Help bmpd:
"By" French mine search system ", apparently, we mean remote-controlled mine-action devices of the K-STER series manufactured by the French company ECA Robotics - search K-STER I and mine destroyers K-STER C. In January 2014, ECA Robotics entered into an agreement with Russian LLC "Management Company" Prominvest "" (which is a part of Rostec Group of Companies) regarding the supply and subsequent organization of joint production in Russia of K-STER series devices.

It is also worth mentioning that the K-STER series of supplies of ECA Robotics should be part of the mine-armament complex of the 10750E raid minesweeper under construction at the Middle-Nevsky shipbuilding plant for Kazakhstan.