The head of the General Staff of the Iranian Armed Forces, Masoud Jazayeri, said that the Iranian side will not allow irresponsible countries to sway the already complicated situation in Syria. By irresponsible countries, an Iranian military official understands those countries that declare their readiness to launch a military invasion of Syria under the slogan of "combating terrorism". Recall that the readiness to carry out the invasion of Syria expressed in Saudi Arabia, the UAE and Qatar. The Turkish Minister of Defense announced today that Turkey will not send its troops into the SAR.
Masuda Jazayeri quotes Iranian news agency
FARSNews
:
We will do everything to ensure that the situation in Syria is not completely out of control. We will not allow irresponsible states to implement their policies in Syria. If the need arises, we will take the necessary decisions.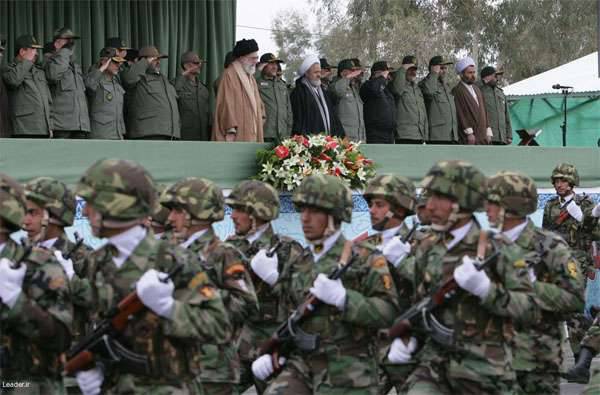 In addition, the Iranian general said that if Saudi Arabia had the strength, it would have completed the operation in Yemen for a start, and only then would it say that it was ready to send troops into Syria. Masood Jazayeri said that the Saudis' military forces are exhausted today, and all the statements about their readiness to fight terrorism are Riyadh's blatant lies.
It should be recalled that Iran's military advisers, who are helping the Syrian army and the militia in the development of tactical plans for military operations on various sectors of the front, are officially operating in Syria.