Last week, the Russian delegation visited Iraq, where a meeting of the intergovernmental commission was held. He spoke about the issues raised there in an interview with the newspaper.
Kommersant
commission co-chairman Dmitry Rogozin.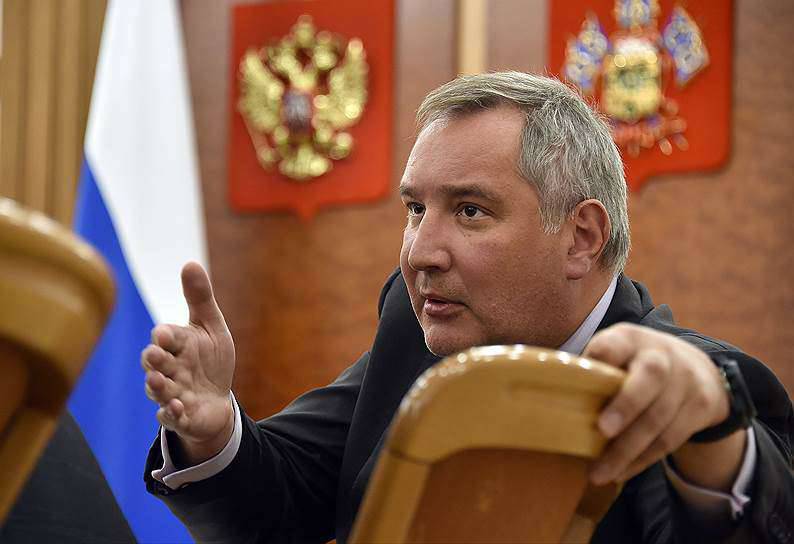 Correspondent:
"In Baghdad, the first in eight years, a full-fledged meeting of the Russian-Iraqi intergovernmental commission was held. Why have you waited so much time? "
Rogozin:
"Eight years is a very big break for two countries that used to have very deep political and economic relations. But we must understand that all these years were very difficult for Iraq. And Russia, apparently, was not ready to develop economic relations with this country, given the low level of security that was provided here to Russian specialists. But now it is time to change this state of affairs. A very high-level delegation arrived in Iraq - about a hundred people interested in developing joint projects. This is simply unprecedented. "
Correspondent:
"It is obvious that the agenda of the meeting of the commission included economic issues. How can we now cooperate with a country entirely dependent on energy prices? "
Rogozin:
"It is no secret that the Iraqi budget is replenished by 95% at the expense of oil revenues. Now the price of black gold has fallen, and the Iraqi leadership is looking for other opportunities to earn money. Russia also has an interesting situation: due to the devaluation of the ruble and exchange rate differences, we are simply obliged to rely on the export of high-tech products. In this difficult situation, it turned out that we had something to offer Iraq: from equipping Iraqi
aviation
lines by Russian planes, which now cost almost three times cheaper than their competitors from the USA and Europe, to projects in agriculture. Iraqi land is fertile, they just need a reliable partner who would help solve the issues of land reclamation, product logistics, etc. "
Correspondent:
"Were there conversations about issuing loans to Iraq?"
Rogozin:
"No, we did not discuss this: during the negotiations we made it clear that it is difficult for us in terms of economics as well".
Correspondent:
"What about energy projects?"
Rogozin:
"Here we have common points of contact. Two large Russian companies are operating in Iraq - LUKOIL and Gazprom Neft. Of course, it does not go without problems related to the repayment of Iraqi debt in relation to LUKOIL and the provision of the necessary margin for Gazprom Neft: it turned out to be at a field where there are technical problems. These questions were in the field of view of our negotiators in the line of the Ministry of Energy, and as a result, the parties reached the outcomes that suit everyone.
Correspondent:
"You talked about the safety of Russian specialists working in Iraq. What does not suit? ".
Rogozin:
"Until now, private security companies of Western countries and South America are actively working there. Some of them are directly affiliated with such odious companies as BlackWaters. Of course, this fact does not please us. Why do we have to pay British or American special forces veterans who, with their own hands a few years ago, turned the country into nothing? It is necessary that our Russian people could work there, who can be trusted not only to protect the facilities, but also their lives. "
Correspondent:
"How did the negotiations on the military-technical cooperation?"
Rogozin:
"All the latest achievements of the Iraqi army are directly related to the supply of arms and military equipment from Russia to it. President Vladimir Putin extended a helping hand to Iraq at the most difficult moment, instructing them to supply and transport equipment at an accelerated pace. This applies primarily to ground attack aircraft and ground forces vehicles. Due to this, the "Islamic State" was rejected from the positions it has been occupying for more than one month. As soon as this happened, a problem immediately arose with the Turkish contingent who illegally broke into Iraqi territory. "
Correspondent:
"What is the reaction of the Iraqi leadership to what is happening?"
Rogozin:
"At all negotiations - with representatives of the Kurdish, Sunni, Shiite communities - we were given to understand that Iraq considers the appearance of Turkish soldiers in the number of at least 1,5 thousand people in the north of the country as an invasion, a manifestation of aggression. There were no excuses for the Turks for this, as well as no reason to be there now. NATO countries, led by the United States, are trying to somehow justify them, excuse them. But in Baghdad, this presence is perceived extremely painful. In fact, Turkey is trying to exploit the temporary weakness of post-occupation Iraq, trying to expand its zones of influence through militaristic means. Under the guise of fighting terrorism, they intend to conduct combat operations with representatives of the Kurdistan Workers' Party, but already in Iraq. The Iraqi authorities thanked us for the support provided on all lines, including Russia's position in the UN Security Council on this issue. "
Correspondent:
"Did you talk about the situation in Syria?"
Rogozin:
"We gave them satellite images of Roscosmos, made using the Canopus earth remote sensing apparatus: the whole of Syria, individual objects like Damascus and Aleppo, as well as pictures of their country. This provoked a conversation about the fate of the Syrian land. Iraq is very worried that as a result of the successful actions of the Russian aviation in the sky and the Syrian government troops on the ground, the militants will be squeezed into the territory of their country. In this regard, Iraq makes a big bet on strengthening the role of the coordination center in Baghdad. "
Correspondent:
"They did not ask Russia to launch a military air operation in Iraq?"
Rogozin:
"Operations by our forces in Iraq are not envisaged, this was not even a conversation. They just want no one to stop them from fighting: we help them, help
weapons
that was emphasized several times by Foreign Minister Ibrahim al-Jafari. They are categorically opposed to the appearance of any military contingents, whether they are Turks in the north of the country or someone else ... They are especially annoyed when troops are introduced under the pretext of escorting humanitarian convoys. They from this phrase alone begins to shake. In addition, the leadership of Iraq is concerned about very tough propaganda against Russia in the Arab world: the alleged attacks of our aircraft in Syria lead to civilian casualties. My colleagues reiterated the thesis that all strikes are inflicted with exceptionally high-precision weapons and at verified targets. "
Correspondent:
"What surprised you on the trip?"
Rogozin:
"The US Embassy, ​​where thousands of people are sitting behind high walls, is practically two divisions that prefer not to move around the city in cars, but use helicopters for this. This is the largest embassy in the region. And when we are told that American troops left Iraq, this is not at all the case. They did not leave, but simply moved to the embassy. "