When deciding on the transit of Russian goods to the EU, Kiev will proceed not only from international law, but also from its own interests, reports
RIA News
statement by the head of the Ukrainian Foreign Ministry Pavel Klimkin.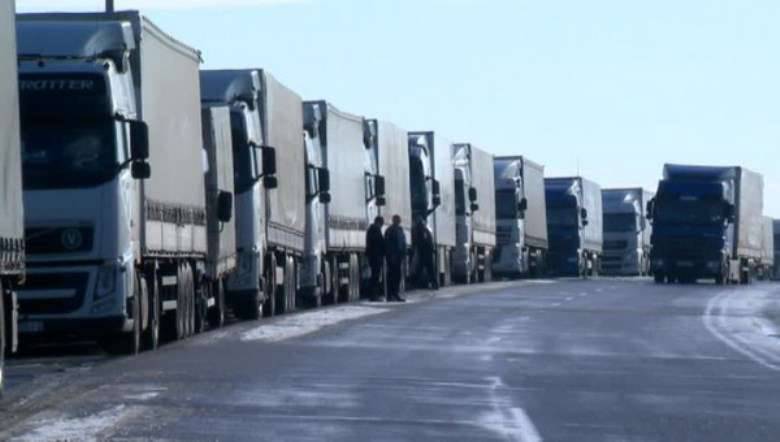 Due to the impossibility of passage of Russian trucks through Poland, recently the route through Ukrainian Transcarpathia has become more actively used. However, on Thursday the nationalists blocked this road. In response, Russia suspended the movement of trucks with Ukrainian numbers on its territory.
"There are many nuances, there are issues of transit to the EU, there is a question of transit to Moldova, since Moldova has its enterprises in Russia and carries. That is, we must consider each aspect separately, honestly, on the basis of the rules of international law. We are a state of law, and as Russia, we will not act. But at the same time, we will take care of our interests, and Russia will not be able to bypass transit to the EU through Ukraine ",
Klimkin declared to Inter TV channel.
"The big meeting of representatives of various ministries has just ended, but I want to say that, of course, with those guys who are blocking Russian cars, this is an important emotional moment, and, in the end, why, after not reaching agreements with Poland, Russia should use Ukrainian territory as a certain detour? ", said the diplomat.
According to him, "Ukraine has international obligations and should take care of its business, which also has interests in transit to Central Asia, to China."
"Therefore, we will definitely find a solution, tomorrow (on Monday) the issue will be discussed at the Cabinet," the head of the department added.