In Damascus, they condemned Turkey's actions against the SAR and demanded that the UN "put an end" to the crimes of the Turkish troops that continue to fire at settlements in the province of Aleppo, reports
RIA News
.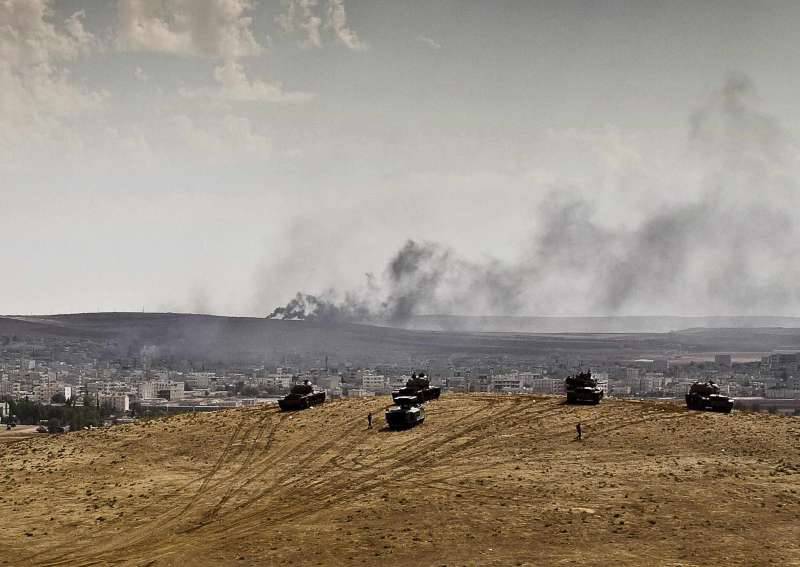 "The city of Deir-Jamal in the north of the province of Aleppo has undergone regular shelling of Turkish guns," a Syrian source told the news agency.
Prime Minister Davutoglu explained Turkey's actions by responding to it in accordance with the "rules of engagement". He demanded the Kurdish Democratic Union Party (PDS) to leave the position north of Allepo. The head of the PDS, Salih Muslim, refused. According to him, "if the invasion occurs, the entire Syrian people will resist them (the Turks)."
The ATS government, in response to the actions of Ankara, sent a letter to the UN Secretary General, condemning the "attacks from Turkey" and called on the Organization "to fulfill its obligations and put an end to the crimes of the Turkish regime."
On Sunday, a statement was received from the US Department of State: "We are concerned about the situation north of Aleppo and are working to reduce tension on all sides."
In turn, Vice President Joe Biden called on Ankara to cease fire on Syrian territory.
"The vice president noted that the United States is making efforts to convince the Syrian Kurdish forces not to use the current circumstances in order to seize additional territory near the Turkish border. He also called on Turkey to demonstrate mutual restraint by stopping artillery strikes in the area, "the White House release said.
It is noted that "the vice-president stressed support for the Turkish struggle against terrorism of the Kurdish Workers' Party, the leaders stressed that their common goal is to defeat the IS and to work on the cessation of hostilities, as agreed in Munich."