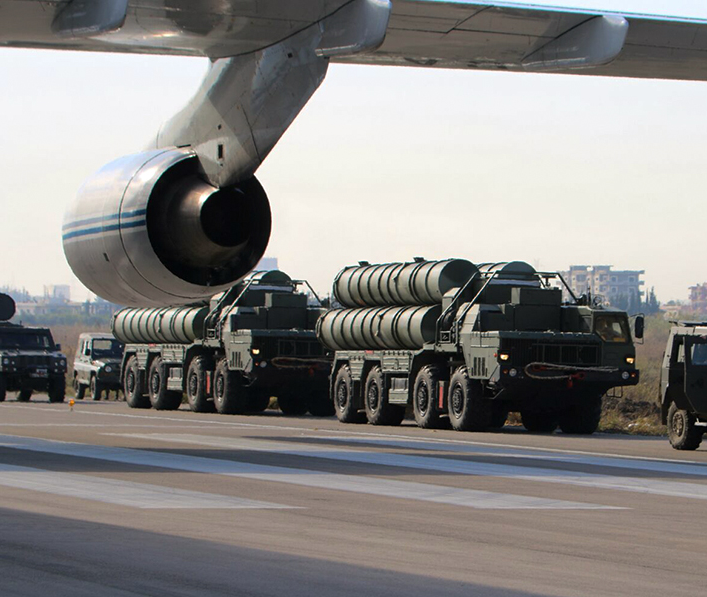 Once again, Moscow has shown that it knows how to make a strategic choice is better than we are. Russia can not be called an ideal partner for the US, but sometimes its interests coincide with ours. At such times, we must put aside our hostility to Russia, left over from the Cold War, and to cooperate with it. It is best to start with Syria.
The US policy on Syria was completely ill-conceived from the very beginning of the current conflict five years ago. Having taken the toughest possible position - "Assad Must Leave," we completely deprived opposition groups of an incentive to start negotiations on a peaceful transition of power. This was one of the reasons for the beginning of the Syrian bloody nightmare.
Russia, which in the past have often had to deal with attacks by Islamist fanatics, feels acutely threatened by the chaos in Syria. But the threat hung over us as well. Now we have to keep exactly the same policy, as well as Russian: we must prevent the fall of the government of Bashar al-Assad, to help establish a new regime that somehow will include Assad and his supporters, and then to achieve a ceasefire.
The fall of the Assad regime will lead to the formation of a catastrophic vacuum in power, similar to that of Iraq and Libya turned into a haven for terrorists. It will be bad for the US, and even worse for Russia and Iran. We must recognize that this is our common interest, and cooperate with countries that want the same as us.
All this may seem highly logical, but the offer to cooperate with Russia is hated by Washington. It contradicts the central concept of a liberal-conservative, republican-democratic foreign policy consensus: Russia is our eternal enemy, therefore everything that promotes the interests of Russia automatically undermines our interests - and the same applies to Iran. Instead of clinging to the dangerously outdated mantra "who is not with us is against us," we should recognize that countries with which we have differences in some areas may be our partners in other areas. And Russia in this case is an excellent example.
Perhaps, as a country, we would be more secure and would make a greater contribution to the stability of the world if we followed the foreign policy course of Russia in the past. The government that Moscow supported in Afghanistan and which was headed by Mohammad Najibullah from 1987 to 1992 was more honest and progressive than the governments that came to power after American-supported forces overthrew Najibullah. Later, Russia called on the United States not to invade Iraq and not to overthrow Saddam Hussein. Both times Russia was right, and we were wrong. In Syria, Russia was right for the third time. Now it is in the interests of the United States to maintain power in the country for Assad - at least for a while. An alternative will be the "Caliphate" of ISIS, stretching from the Mediterranean Sea to the Tigris River.
The Syrian conflict can not be resolved by military means. Continued fighting only makes the situation worse. Russia insists on a negotiated settlement. We are in no hurry to agree with it, because our so-called partners in the region want to continue the war. They believe that the continuation of the war in their interests. Perhaps so, but this war is contrary to US interests.
Opposition groups in Syria, which we have supported half-heartedly refuse to begin negotiations until a ceasefire is installed. With this condition, the United States guarantees the continuation of the war. Instead, negotiations should be aimed at the creation of such new regime, which both Russia and the United States could support. And this can only be a starting point for peace.
How long Assad can hold out in power does not really matter to the United States. The main thing is the weakening of ISIS and al-Qaida. The struggle against these forces is a key goal of the policy of Russia and Iran. We must recognize that in this our interests coincide completely and cooperate with all countries and forces that share our goals in Syria.
Our complete refusal to cooperate with Russia is a relic of a bygone era. It prevents us from taking decisive measures to resolve the crisis in Syria. And its effects are felt even in Europe. The Obama administration recently announced a fourfold increase in spending on NATO forces in Europe and, in particular, near Russia's borders. To this Russia responded with military maneuvers near its border with Ukraine. This spiral of tension prevents us from understanding that Europe can never become safe without the cooperation of Russia.
Refusal to cooperate with Russia brings us more problems than it brings to Russia. If we manage to find areas of cooperation, it will benefit both Russia and the United States, as well as make a tangible contribution to the global security system. Russia's strategy is to fight ISIS and al-Qaeda, protecting Assad and supporting such a cease-fire agreement that would save the Assad regime in one form or another is the most acceptable option. Until we accept it, the bloodshed in Syria will continue.