The latest and most technologically advanced aircraft carrier USS Gerald Ford, worth $ 15 billion, may not become a symbol of American power, Harry Center Casianis, a researcher for Center for the National Interest, writes in his article for The National Interest magazine.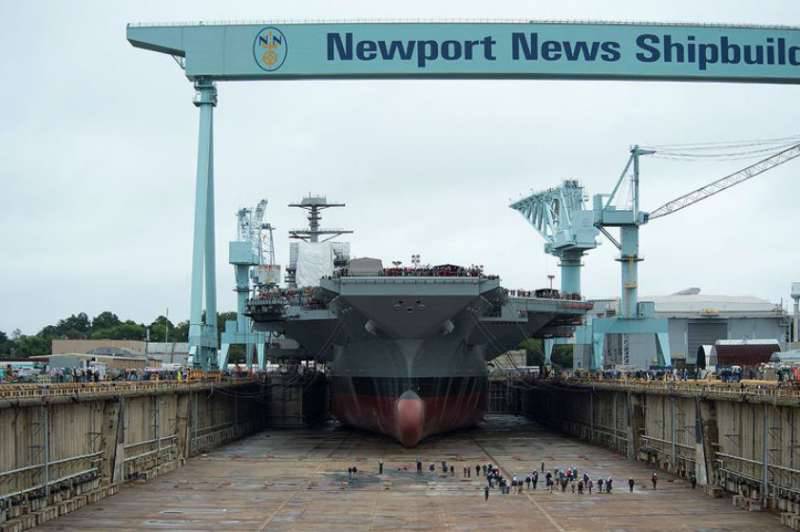 "The states possessing technology, especially such great powers as China and Russia (which the Pentagon considers the future to be the main challenge for the US military), are developing long-range missile systems that can deliver massive strikes from several points. Like
weapon
(and this is the reason for doubt) with accurate use by a highly qualified crew in combination with target detection tools in the open ocean can turn American superravianos into a grave worth billions of dollars for thousands of American sailors, "he quotes.
RIA News
.
"The proliferation of such technologies indicates the critical situation of American aircraft carriers," the author believes. According to him, "China and Russia presented special missiles against aircraft carriers that can destroy a ship at a distance of up to 1,5 thousands of kilometers from the coastline."
"At the same time, the Navy made an internal decision to reduce the distance of the aircraft located on the aircraft carrier to 800 kilometers. If we want to attack the enemy with these planes, the armed forces will have to bring the ships into the zone of reach of these missiles, "aircraft-carrier killers." This task poses a physical danger to the vessel and the crew, "the analyst notes.
"The Pentagon's rejection of the program to develop combat drones in favor of drones-refueling aircraft," he said, does not contribute to solving the problem.
In his opinion, the only solution is "the expensive development of long-range unmanned aircraft with technology to reduce visibility." However, "it is not included in the plans of the US Department of Defense," notes Kazianis.
"I'm afraid that if we don't equip the most expensive US armament with the equipment needed to deliver strikes over long distances, an aircraft carrier can join the ships of the past as a floating museum faster than we would like," the analyst concludes.