Kiev should make changes to its position on key foreign policy issues, including at the negotiations in Minsk, expanding the number of their participants and eliminating domestic policy issues from the agenda, reports
RIA News
Statement by the representative of the Kiev authorities in the contact group for Donbass Vladimir Gorbulin.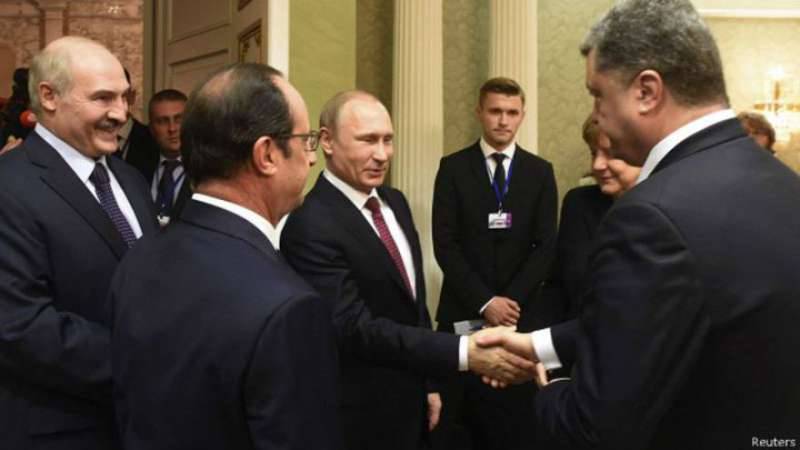 Archive photo
"Ukraine's fulfillment of its obligations under the Minsk agreements should not hinder the search for ways to improve the negotiation process regarding the Donbass and Crimea. The Minsk negotiation process, however, like the entire Ukrainian diplomatic activity of the last two years, was carried out under the pressing pressure of objective circumstances born of war and crisis ... Today, Ukraine is slowly recovering ... which implies a necessary and completely fair change of positions on many key external issues politicians ", - writes Gorbulin in an article for the publication ZN.UA.
According to him, "putting on the agenda of negotiations in Minsk issues of the internal policy of Ukraine greatly hinders the process". "For more efficiency, it is also necessary to expand the number of participants in the negotiations, to make the negotiation process in Minsk more open and democratic," he adds.
There are 3 basic scenarios for transforming the format of the negotiations, Gorbulin believes.
The first scenario is a "compromise": "Kiev remains in the framework of the negotiation process, trying to change it, but continuing to adhere to previously reached agreements."
Under the "multilateral" scenario, the Ukrainian side "is gradually emerging from the negotiation process, focusing on the exchange of prisoners and hostages, the provision of humanitarian and economic assistance, and the maintenance of silence."
According to the third "nationalist" scenario, "Kiev must withdraw from the negotiations, ceasing its work in all subgroups and withdraw its entire delegation for consultations."
The agency reminds that earlier the Russian ambassador to Minsk, Alexander Surikov, stated that "the creation of new negotiation formats may call into question the Minsk agreements".
Ukrainian representative Leonid Kuchma also spoke out against format changes that could lead to negative consequences. According to him, everything can simply fall apart.