Major news agencies report that Saudi Arabia is deploying troops and several fighters to the Incirlik military base in Turkey. In particular, the fact of the transfer of Saudi troops to Turkish territory to prepare for the invasion of Syria writes British
The Independent
with reference to the statement of the head of the Ministry of Foreign Affairs of Turkey Mevlut Cavusoglu.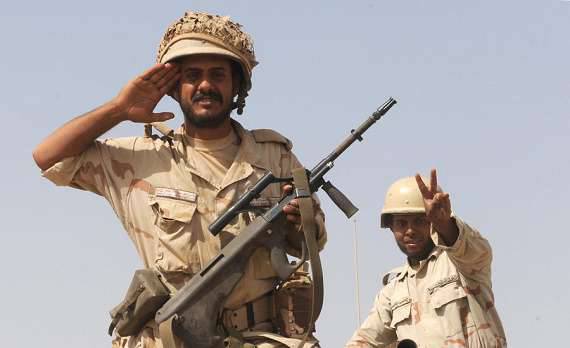 And the statements of the Turkish Minister:
Saudi Arabia intends to resolutely fight Daesh (ISIL). She points to the willingness to send to participate in the operation (in Syria) not only airplanes, but also their troops. Together with Saudi partners, we emphasize the need to follow a unified strategy to combat ISIS. If this strategy appears in the near future, then Turkey, together with Saudi Arabia, will begin a ground operation.
At the same time, according to Cavusoglu, at the moment there is no unified strategy for the two countries about the start of the ground operation in Syria. The Turkish Foreign Minister said that Ankara and Riyadh "are on the path of agreeing to clean up the territory (Syria) of ISIL militants by coalition forces from 65 states." All the states of this "coalition" Cavusoglu did not list.
It is necessary to add that today the head of the State Department, John Kerry, threatened the Syrian president with the start of a ground operation. Words John Kerry publishes
Reuters
(transfer
RIA News
):
If Assad does not fulfill his commitments, and the Iranians and Russians do not force him to do what they promised (and what did they "promise" to whom?), The members of the world community will certainly not sit like boobies and just watch this. In case of failure of the peace negotiations plan, the likelihood of sending ground forces to Syria is high.
With these words, Kerry actually revealed the maps of Ankara and Riyadh regarding who the land forces of the "coalition" in Syria will conduct military operations if they cross its borders. And the opponent of these troops will certainly not LIH ...